Estimated read time: 1-2 minutes
This archived news story is available only for your personal, non-commercial use. Information in the story may be outdated or superseded by additional information. Reading or replaying the story in its archived form does not constitute a republication of the story.
MURRAY — One man was arrested after police say he hit two bicyclists Friday morning.
Michael James Saenz, 23, was arrested and booked into the Salt Lake County Jail, according to Murray police detective Jeff Maglish.
"The driver of the vehicle came up on the two bike riders and apparently bumped the one off of his bicycle. He ended up hitting the ground," Maglish said. "The second rider ended up taking the full impact of the car and was injured seriously."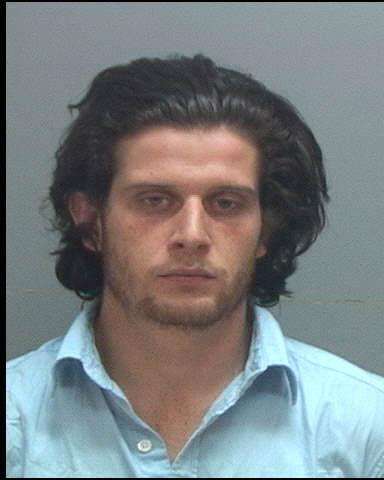 Robert Cooper, 30, of West Jordan, was hospitalized in serious condition. Ryan Turley, 29 of Sandy, was treated at a hospital for minor injuries and was later released.
The two were riding south on 700 East near 4500 South when they were hit about 1:15 a.m. Police said both bicyclists had flashing lights on the front and back of their bikes. They were wearing reflective clothing.
"It was just a 'pow' and just a grown man screaming as loud as he could," said Michael Crawford, who witnessed the incident. "Just a blood-thickening scream. It was one that gives you tingles."
Crawford saw the car involved come to a stop. He pulled in front of the vehicle to keep the driver from leaving the scene.
"It was apparent that the two guys were under the influence of something. I approached the driver and told him that I wouldn't think about leaving. He followed me to the police vehicle," Crawford said.
Murray Police Sgt. Jake Huggard said there was some suspicion that Saenz, the driver, was intoxicated, and they were proceeding with an investigation to see if he was impaired.
×
Photos
Most recent Utah stories