Estimated read time: 3-4 minutes
This archived news story is available only for your personal, non-commercial use. Information in the story may be outdated or superseded by additional information. Reading or replaying the story in its archived form does not constitute a republication of the story.
Keith McCord reporting Utah has the hottest economy in the nation. One of the reasons for that is the number of jobs that are created each year.
During the past 12 months more than 54,000 new jobs were filled, and many of those were created by entrepreneurs, those who risk a lot of time and money to start new companies. Today, the Utah Angel Summit held a conference where the ideas were many.
In the business world, "angels" are people who are looking for investment opportunities. Today's summit brought together groups of angels, with money to spend and dozens of entrepreneurs who need money to make their businesses grow.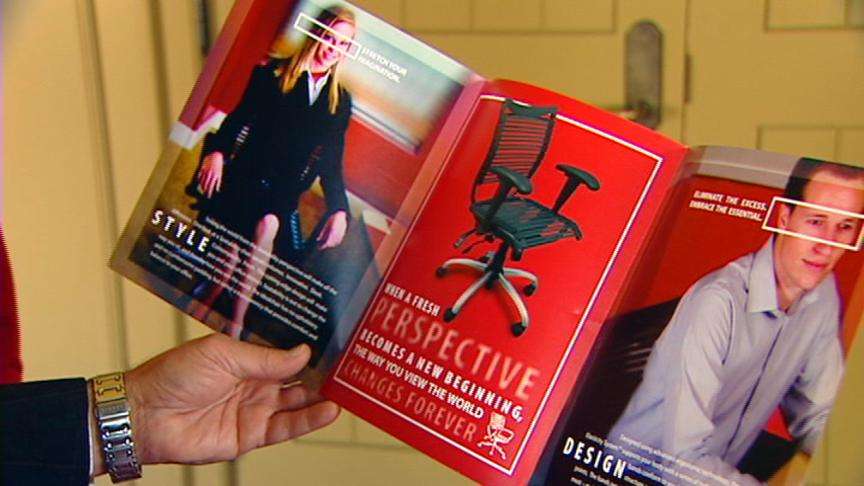 Entrepreneurs like Derek Perkins and Jason Barber. They're the principals behind a year-old Provo company called "Seatability." Yep, they sell chairs for the office, but with a twist. "The biggest thing, it looks like you're sitting on bungee cords. We have a patented material that's flat and elastic and conforms to your body. It's fantastic. I love it," CEO Derek Perkins said.
Scott Nelson, a vice president of marketing, was at the Angel Summit to discuss his company, "Matchbin." It's a company that works with small organizations, small towns and the like, that can't afford the costs to create their own Web sites.
Nelson came because he thought the conference was a good idea. "We need to raise some money to help take the idea to the next level," he said.
Young companies like Matchbin and Seatability were just two of dozens of up-and-coming businesses working the room, hoping to generate interest.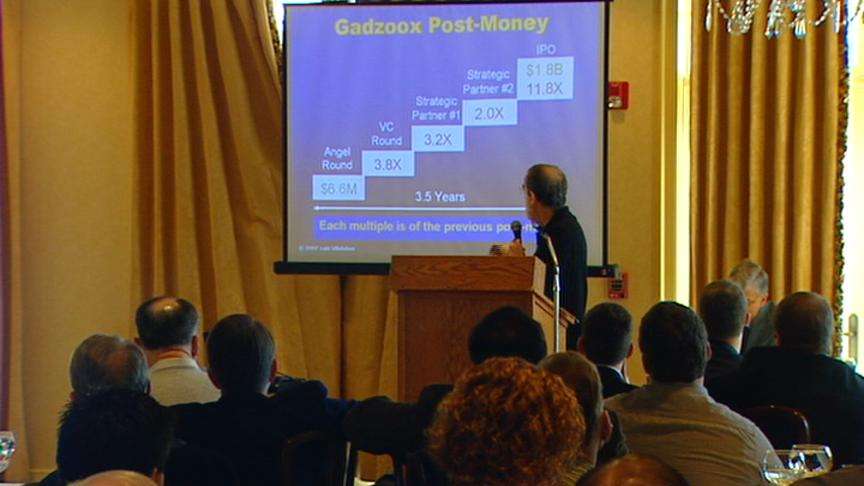 "What they need then is that fuel, that financial support, then to grow that business. So, there are a lot of great ideas. It's surprising how many good companies that are here," Allan Hall, of Grow Utah Ventures, said.
Utah is well-recognized in the nation for its entrepreneurial spirit, and Hall, who also helped organize this summit, says it will only grow. But it's risky. "We ask those angels to invest a minimum of $25,000 a year, and to find some investment they like. So, across all of these angels, we could put in about $2.5 million a year into companies," Hall said.
It all starts here, where the folks with the ideas can meet face to face with those with the money in the hopes that one day it pays off for both.
"We like to say we're getting our ducks in a row. We don't need funding right now, but it's good to know what to expect when we get to that point," Seatability CEO Jason Barber said.
Speaking of risky business, consider this: If an investor or group of investors put their money behind nine different upstart businesses, three of those businesses will return a good profit. Another three will break even, and the final three will lose money. That means an average of 30 percent of all entrepreneurial efforts fail.
Conferences like the one today help educate people about the whole process.
For more information on Grow Utah Ventures, click the related link.
×
Related links
Most recent Utah stories