Estimated read time: 2-3 minutes
This archived news story is available only for your personal, non-commercial use. Information in the story may be outdated or superseded by additional information. Reading or replaying the story in its archived form does not constitute a republication of the story.
Ed Yeates reportingA Westminster College microbiologist is one of the recipients of this year's Governor's Medal for Science and Technology Award.
Dr. Connie Baxter was singled out for her unusual work on microorganisms in the Great Salt Lake.
On the northern arm of the Great Salt Lake, researchers from Westminster College in Salt Lake continue taking samples of water.
We first reported on Dr. Bonnie Baxter's work in the summer of 2004 when the lake levels had reached a 30-year low, forcing salt saturation at levels 10 times the salinity of seawater.
Dr. Baxter, along with her colleagues at the University of Maryland and George Mason University, have not only been finding life where life shouldn't exist, but life like nothing on Earth.
Instead of rods, spheres and spiral shapes, they were seeing organisms shaped like pyramids, triangles, squares and crescents. What are they finding genetically? Baxter says they are finding, "completely novel sequences that don't match up with anything in the data bases, and one of our genome guys who was taking a look at these said this looks like alien DNA. It doesn't match anything we have on Earth."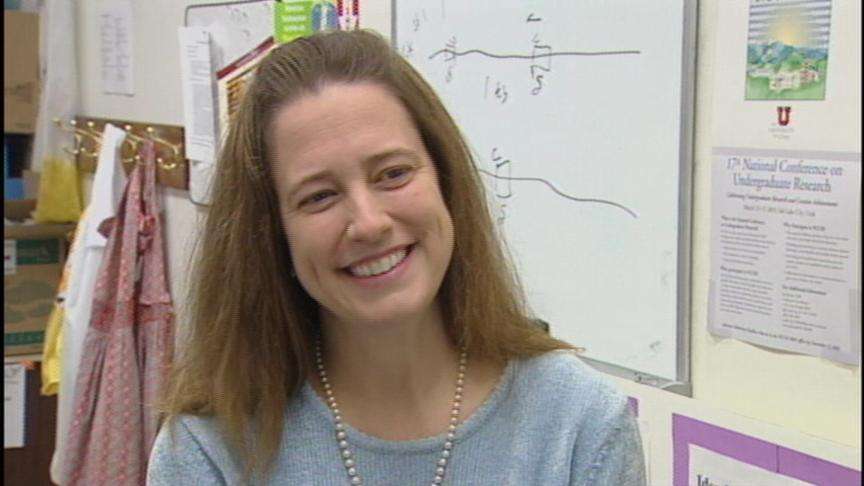 The unique pinkish organisms inside the salt crystals from dried up portions of our own lake might be similar to those, if they find any, that exist in salt formations on Mars.
The organisms can survive extremes of heat, cold, acidity, pressure, radiation and salinity. In fact, even though dried up, Baxter and her team can resuscitate and bring them back to life again. That technique could prove useful if we ever return similar organisms from Mars.
Those organisms might also hold the keys for the development of new antioxidant drugs, even novel and safer sunscreens.
Dr. Baxter's team, over the past three years, has isolated a lot more organisms from the lake. The group has also received new funding from the Department of Energy to continue the research
×
Most recent Utah stories