Estimated read time: 4-5 minutes
This archived news story is available only for your personal, non-commercial use. Information in the story may be outdated or superseded by additional information. Reading or replaying the story in its archived form does not constitute a republication of the story.
SALT LAKE CITY — The summer is winding down and the big summer movie boom is as well. August is technically the last month studios push out their big summer fare and opening this week is Columbia Pictures big budget remake "Total Recall."
In honor of the redo to the 1990Arnold Schwarzenegger action flick on Mars, here's a list of five films that could actually use a remake.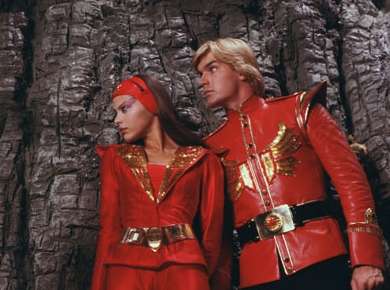 I know, I know, suggesting something needs a remake is sacrilege amongst movie buffs, and I know people will not agree, but that's what makes this fun. So, here we go.
Flash Gordon (PG)
"Flash Gordon" was a staple from my childhood. It was one of those films as a kid you'd flip through the channels and hope it was on somewhere.
#poll
The premise is simple and ridiculous. An American football player and his buddies travel to the planet Mongo and take on Ming the Merciless in order to save Earth.
The 1980 film was delightfully campy and a more up to date version that doesn't take itself too seriously, or maybe takes itself way too seriously, could be an absolute ball.
Get a director like Edgar Wright and cast Mark Whalberg as Flash and you've got yourself a downright entertaining flick.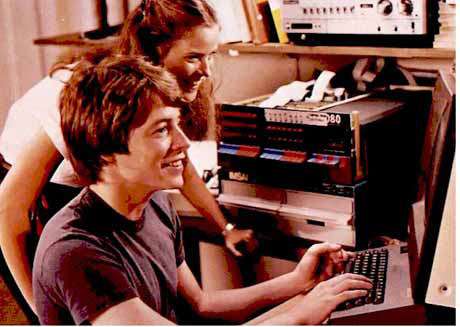 WarGames (PG)
"WarGames" is a tricky one considering it's such a loved film. In 1983 we were captivated by the technology and fear "WarGames" brought to the theaters. Matthew Broderick was a blast to watch in his first starring role and the threat of accidently starting World War III kept us glued to the screen.
An update to the film could be a taut thriller with technology that could pose an even larger threat.
"WarGames" is a nostalgic film for those of us born in the 70's and 80's, but it could be a new treat for the current generation with someone like Joss Whedon behind the camera and a new up and comer as the lead.
The Running Man (R)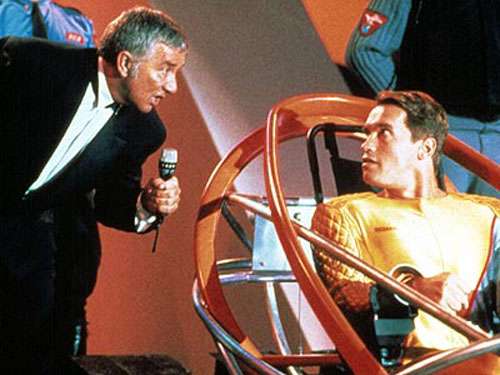 Here's another Schwarzenegger flick that could use an update.
The 1987 film takes place in the future when a wrongly accused man, Schwarzenegger, is thrown into a TV show where he fights to stay alive and gain his freedom as a myriad of different characters try to kill him.
The source material is from a novel of the same name by Richard Bachman (Stephen King). A modern take on the film could not be timelier with reality TV dominating the airwaves. It's almost a commentary about how far our society will go to be entertained.
The film would be packed to the gills with action and an intriguing story to accompany it.
Get a director that would bring a modern fresh look to the film, like Joe Carnahan, and a new action star like Chris Hemsworth and you've got a moneymaker on your hands.
Chariots of Fire (PG)
Everyone knows the music, but how many actually know the story?
"Chariots of Fire" is a film centering on two track stars, but revolving around issues of racism, overcoming adversity and overcoming one's self.
The story follows two British track athletes, one a devout Christian and the other a Jew, as they prepare to compete in the 1924 Olympics.
The film is awe-inspiring and is the exact kind of thing people can use right now. An update may not improve too heavily on the original, which is masterful, but it would help bring a great story and film back to the forefront.
Sign on a great British director like Tom Hooper and get a pair of young British actors like James McAvoy and Jamie Bell and you will have an award winner on your hands.
Star Wars: Episodes 1-3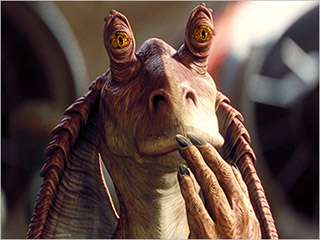 Come what may as I suggest this, but the Star Wars prequels did not come close to doing the original three any justice. George Lucas made us wait 16 years to see a new Star Wars and to say it was a disappointment is an understatement.
With the brilliance and complexity of the first three films, the new trilogy lacked creativity, heart, story and Harrison Ford.
The Star Wars prequels should get the films they deserve and in order to do that, let George Lucas produce, but don't let him anywhere near a script or behind the camera. Sorry fanboys, but it's the truth.
What do you think about these films? Think they could use an update or should we all leave well enough alone? Tell us what films you think need a modern take. Let us know on the comment boards and on Facebook.
×
Related links
Most recent Features stories