Estimated read time: 2-3 minutes
This archived news story is available only for your personal, non-commercial use. Information in the story may be outdated or superseded by additional information. Reading or replaying the story in its archived form does not constitute a republication of the story.
Carol Mikita reporting The unique design and remarkable acoustics of the Salt Lake Tabernacle have held the public's interest for well over 100 years. Now, a professional jury has given a top award to a Utah architectural firm for its renovation work.
The annual American Institute of Architects, Utah Chapter competition brought three jurors from out of state. Of course, they are familiar with the Tabernacle, calling it "an icon of American architecture," but the renovation work and seismic upgrade from design firm FFKR impressed them.
The new aluminum roof gleams in the sun, and on the inside, so do the 24-karat gold organ pipes. The two-year renovation and seismic upgrade of the Salt Lake Tabernacle brought an old building back to life. Now, the American Institute of Architects has awarded FFKR the Honor Award for design.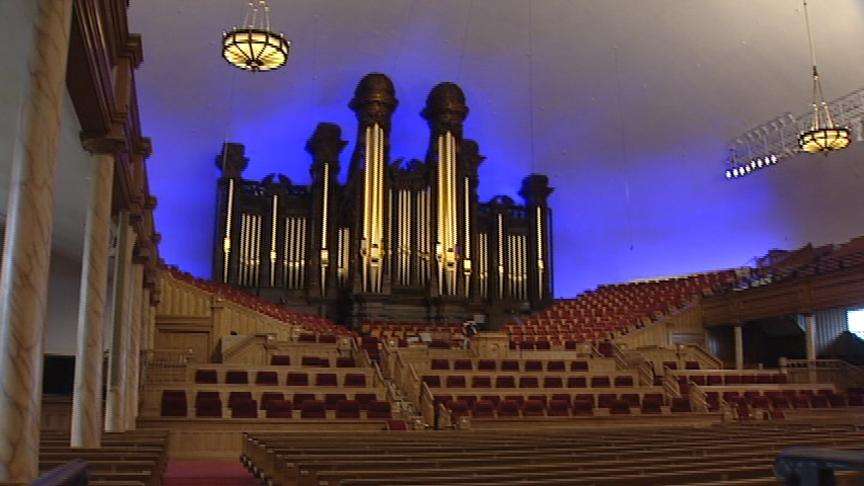 FFKR displays a mock-up of the Tabernacle's renovation design in its lobby. Every area painted red marks where construction was done.
The out-of-state jurors said, "The preservation work was done with such a skilled hand it seems invisible and seamless. This kind of modernization and preservation often goes unheralded but deserves high praise."
The trusses wrapped in rawhide needed strengthening. The entire audio/visual system was upgraded. "Frank Lloyd Wright, who's the dean of American architects, said the Tabernacle is one of the masterpieces of American architecture, if not of the world," Elder Marlin K. Jensen, LDS Church historian, said.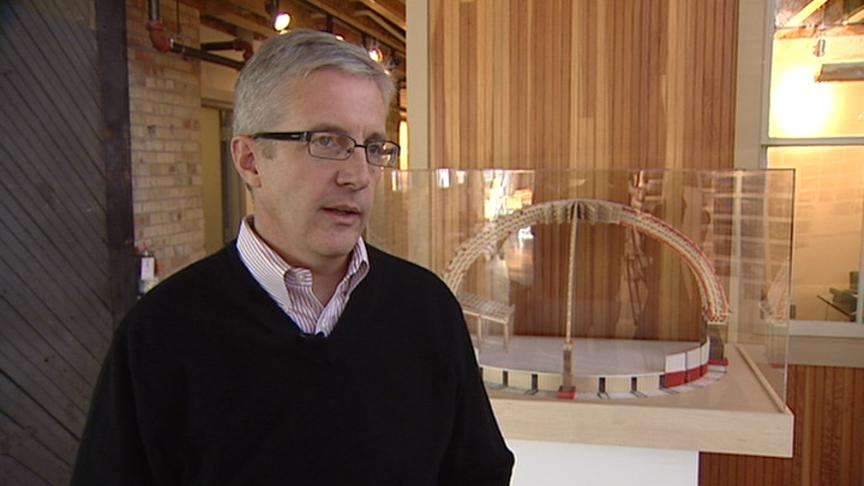 Architects and construction workers say they tried to touch it as gently as possible. "Everything that was new, that was put back in, we tried to make it fit and feel right, as if it had been there all along," Jackson explained.
The Salt Lake Tabernacle remains a top tourist attraction. Besides this honor for the Tabernacle and FFKR architects, the L.S. Peery Environmental Education Building in Ogden took another top honor. It was designed by Salt Lake's EDA architects.
×
Most recent Utah stories