This archived news story is available only for your personal, non-commercial use. Information in the story may be outdated or superseded by additional information. Reading or replaying the story in its archived form does not constitute a republication of the story.
SALT LAKE CITY — On Friday, July 13, 39-year-old Christina Cornejo was found dead in the Colorado Springs apartment of Brian Hedglin. She had been stabbed multiple times. Police issued a wanted poster for Brian Hedglin seeking to talk with him concerning the murder. They would find him, dead of a self-inflicted gunshot wound, inside of a plane he had stolen from the St. George Airport.
How these two bizarre crimes are connected is not yet known. But the pieces are slowly coming together.
According to court papers, Cornejo and Hedglin dated for about four years, until she said she wanted a break in March. He followed her home the night of the breakup, stormed into her apartment, took some of her belongings he gave to her and smashed her computer.
She told police he did not hurt her, but did intimidate her. Police arrested Hedglin on suspicion of criminal mischief, theft and harassment.
Then, on a fateful Friday the 13th in July, a relative of Cornejo was worried about her, so police went to check on her at Hedglin's home and discovered she had been killed by multiple stab wounds. Not long after that, police started searching for Hedglin.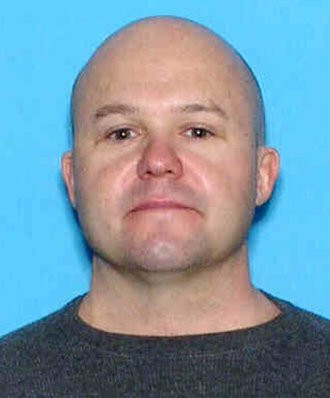 "We're not sure what led Christina back to the home that night, so that's part of the ongoing investigation," said Barbara Miller. "The coroner did rule her death a homicide by means of multiple stab wounds."
Hedglin was free on a $10,000 bond from that harassment case awaiting trial in August when Cornejo was killed. Police still need to wrap up their murder investigation, and have critical unanswered questions: Was she abducted? Did she go willingly? Why was the murder committed, and what brought Hedglin to Utah?
The only two people who know that information are both dead.
Police knew Hedglin was a pilot with SkyWest, "so we called SkyWest and asked them to deactivate his access cards in the event that he showed up there," Miller said. SkyWest complied and his privileges were revoked.
Police are still investigating both incidents.
"A lot of people are under the misconception that once the suspect is dead that the investigation is closed automatically," Miller said. "That's not the case. Our investigators still have a lot of work to do."
Both Hedglin and Cornejo were members of the Colorado National Guard, Hedglin a cook and Cornejo an officer and member of the 100 Missile Defense Brigade.
×
Photos
Related Stories