Estimated read time: 2-3 minutes
This archived news story is available only for your personal, non-commercial use. Information in the story may be outdated or superseded by additional information. Reading or replaying the story in its archived form does not constitute a republication of the story.
Ed Yeates reporting Surgeons at Primary Children's Hospital have hooked up the smallest artificial heart pump into the smallest patient ever, at least for anyone in Utah. It also marks the beginning of a whole new pediatric implant program there.
Eight-month-old Kaidence McCall Stephenson is alive tonight at Primary Children's thanks to a very little heart pump.
They're called ventricular heart assist devices, designed to take over the load of a failing heart, and they've been around a long time. More than 200 have been implanted in Utah adults since 1993.
However, this is not one of those big LVAD pumps. This little Berlin Heart, as it's called, was hooked up to the heart of eight-month-old Kaidence yesterday.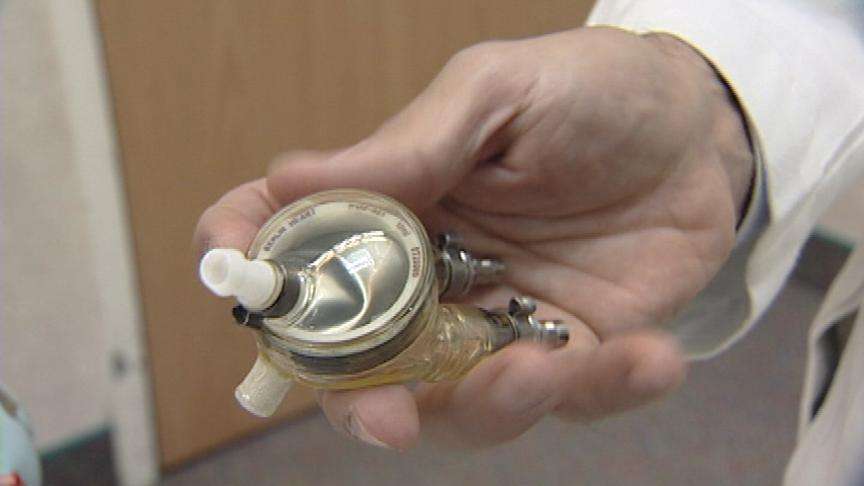 While tubes are implanted directly to the left side of her heart, the pump itself remains outside the body. It will keep Kaidence healthy while waiting for a real heart transplant, or maybe to let her heart rest so it just might recover on its own.
Dr. Peter Kouretas, a cardiovascular surgeon at Primary Children's Medical Center, said, "Without the implant, she wouldn't have made it to the point of receiving a heart for a transplant because her organs would have failed, or she would have been too sick."
Kaidence developed a deteriorating heart condition called cardiomyopathy. The only option was to implant this device under the new FDA's compassionate use protocol. It's a device that's still in clinical trials.
"This technology offers potential for significant improvement over our other types of support we've been able to use so far," explained Dr. Madoline Witte of the mechanical circulatory support department at Primary Children's Medical Center.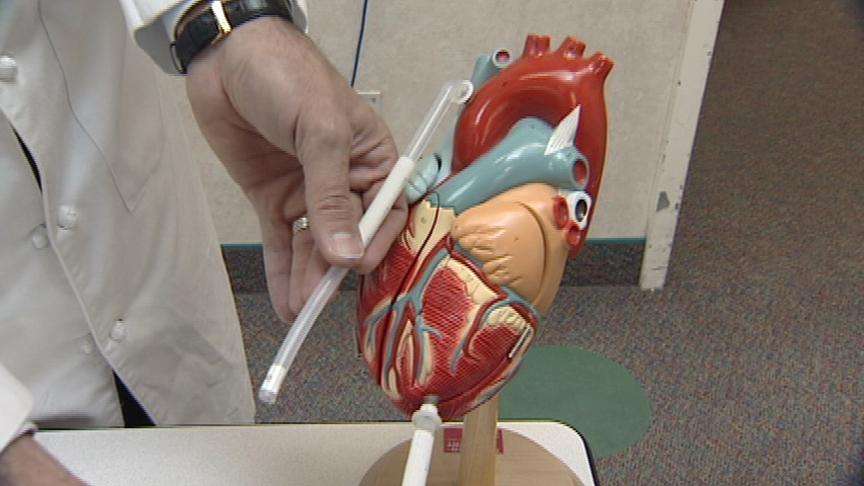 These little VAD pumps allow infants and children to wait however long it takes to get real heart transplants. "We've had an increased number of people needing hearts, children needing hearts, especially in the infant age groups, without an increase in donor supply," explained Dr. Melanie Everitt of the Heart Failure Program and Primary Children's Medical Center.
How are the Stephensons reacting to their daughter's turnaround? "Like I've got a brand new baby and I want to show her off to everybody because, in a sense, I'm getting my baby back," Kaidence's mother Shauntelle said.
These heart assist devices are going to get even smaller, about the size of only four stacked quarters, and they will be fully implanted in an infant.
If you would like to help with Kaidence's medical expenses, an account has been set up to take donations at America First Credit Union under the name "Kaidence Stephenson."
×
Most recent Utah stories