Estimated read time: 3-4 minutes
This archived news story is available only for your personal, non-commercial use. Information in the story may be outdated or superseded by additional information. Reading or replaying the story in its archived form does not constitute a republication of the story.
Sam Penrod and Courtney Orton reporting After Eyewitness News broke this story last night, answers about what is and what is not happening to clean up a gas leak in Gunnison are starting to come in.
The gas leaked from an underground tank at a Top Stop gas station in Gunnison in July and August. Now, money from a state fund, which consumers pay into every time they fill up, is being used to begin cleanup efforts.
The Utah State Department of Environmental Quality is overseeing the investigation, which is being handled by a state certified consultant selected by Top Stop, and after three months it is still an investigation. No one knows how much gas leaked or how widespread and disastrous this leak could be.
The 12,000-gallon tank leaked into the ground at what was a Top Stop gas station, and neighbors are still wondering how bad it is. "We're concerned about the health risks. We noticed all the trees on both sides of the street are dead, and I live across the road, and we don't know what it's doing to the health of the people in town," Sehorn, a Gunnison resident, said.
State officials are still investigating the extent of the leak. "We don't know for sure. We suspect it may be 10,000 gallons," explained Donna Kemp Spangler, spokesperson for the Utah Department of Environmental Quality.
Right now, the soil vapor evacuation system is ventilating the gas fumes out of the ground and into the air. "The vapors coming out of this state, we do know it is a petroleum-based product; [what] we don't know is what the constituents are in that vapor, or what kind of hazard it's causing," Kemp Spangler said.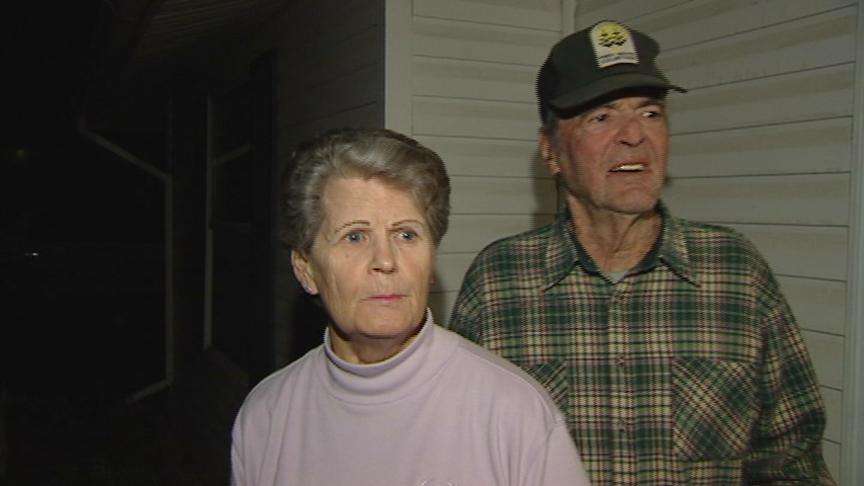 Eyewitness News called Top Stop executives and owners for a response. No one wanted to interview on camera, but they said they are sorry and are doing "everything humanly possible" to remedy the situation.
That's not the opinion of a local business owner who has been forced to close her shop. "He's liable. He's responsible, and we've seen nothing of him, not even the return of a phone call when we've tried to get insurance claims," Lila Lee Christensen said of the Top Stop owner.
In fact, at a recent meeting of city and state officials and business owners, Top Stop was a no-show. "Top Stop is aware they are responsible for it, and they are going to have to work with the community and department of environmental quality to make sure they do clean it up," Kemp Spangler said.
Top Stop said it hired a local firm, Wasatch Environmental, to clean up the mess. Wasatch Environmental says it has been working 24/7 for the last few months to fix the problem. Workers found that the gas had traveled underground through a narrow channel along Main Street, and they've been pulling gas vapors out of the ground ever since.
Jim and Madeline Wallace, who live close by, say it's those vapors they are worried about.
"When I go outside my door it's right there, and you can't open the windows 'cause it gets in the house," Madeline said.
Jim added, "They're sucking the fumes out of the ground with that machine and venting them high, hoping they'll blow away, and sometimes they don't."
Wasatch Environmental says it has carbon filters on the machine that pulls those vapors but that they go through the filters really fast. The company says there is some potential that those vapors are getting into the air.
The state says that it believes Top Stop is meeting and exceeding expectations right now for handling a situation like this, but it's clear those in Gunnison who are feeling the effects of this leak don't think it's happening fast enough.
×
Related links
Most recent Utah stories