Estimated read time: 5-6 minutes
This archived news story is available only for your personal, non-commercial use. Information in the story may be outdated or superseded by additional information. Reading or replaying the story in its archived form does not constitute a republication of the story.
SALT LAKE CITY -- In Utah and the United States, July is a time of remembering the quests and conquests that have marked our history. The Fourth of July marks the day of national independence, our separation from Britain, and reminds us of the price our ancestors have paid. One of these ancestor is Paul Revere — a man known for his ride from town to town shouting, "The redcoats are coming!" His ride was certainly more dramatic and of greater importance than a warning about termites, but in both cases, we do have unwelcome visitors to the land we call home. Also in both cases, these uninvited invaders will destroy our homes if we allow it.
The end of the month is marked by another kind of quest: the pioneers in their long trek to find a place they could call home. Termites are looking for the same thing: your home. And they're not coming — they're already here.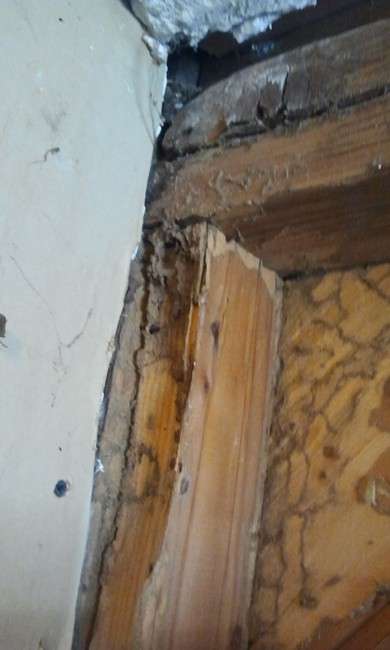 In the West?
Many are surprised to hear that the arid Mountain West has termites. While most know that termites are common in the more humid states like Florida, Texas, California and Hawaii, the rest of the United States has termites as well. In Utah, the most common type of termites are subterranean, meaning they have to live in the soil. To a termite, the soil can be a bedroom, but your home is the dining room. It's also the bathroom — and they don't flush.
Troubles with termites
As a Utah home inspector, I have seen any number of homes with active and past termite colonies. In all cases, the problem includes water sources that are wet enough, long enough to keep an area wet. These are the conditions that allow a termite colony to survive. Some of these conditions occur because a sprinkler system sprays the home; sometimes the window frames don't seal adequately, resulting in water entry. This is exactly what termites are looking for: wet wood.
A personal friend had a leak behind his shower wall. The moisture in that wall meant termites all over — a condition that draws termites like moths to a flame. The queen found her way through the basement back door, through the walls and right up to the wet shower wall, which must have smelled like termite pizza — she certainly made a meal of his wall. Thousands of termite offspring later, his wife came face to face with a few hundred termite workers, and things started to get ugly.
Another inspection I did showed termites that were focusing on a particular wall. In that particular spot, a leaking dormer (window outside a roof area) was sending water down the wall and into the living room below. The termites were everywhere inside that wall.
Finally, a personal favorite: I have seen a few homes with critters in the attic. How does that affect termites, you may ask? Well you shouldn't have asked — the critters were urinating in the corners consistently enough to keep the walls wet — and the wet walls supported the termite colonies below.
---
This is exactly what termites are looking for: wet wood.
---
Spotting termites
So how do you know if you have termites? There are some telltale signs: look for anything that could result in wet wood, or wood products that might become wet. This could include paper, cardboard boxes, structural lumber or even Sheetrock. Termites often make a s helter tube by eating away the paper located on the outer face of your Sheetrock. Often, these shelter tubes can be exposed by rubbing your fingers firmly against the wall. This will expose a gap that used to be paper. For extra entertainment, listen for the squeals of crushed termite workers as you move your fingers around the shelter areas. If you hear the squeal, it's an active colony.
Sometimes termite tubes take another form. These are mud tubes that are often built up on your foundation walls, or on corners between Sheetrock and studs on your walls. If you see these tubes, the next question is this: have conditions been changed since this colony was originally formed? In other words, if the moisture source was a plumbing or roof leak, is it still there? The first step in addressing a termite infestation involves eliminating the reason for the original invasion.
Terminating termites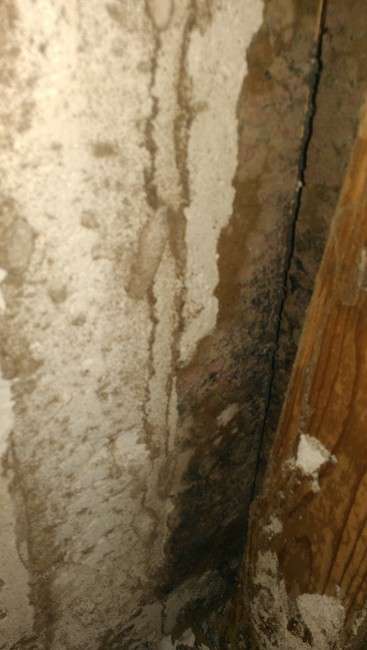 Termites have an important job on earth: they turn dead wood back into soil. This is a good thing in the forest, but less so in your home. In many cases, tree stumps on the exterior turn into termite tranquility because the direct proximity between soil and wet wood is just too good for a termite queen to refuse. While such a condition may be somewhat inevitable in your yard, it's not OK in your home.
To reduce your risk of termites, yank away the welcome mat. Take a walk around your home and look for any untreated wood that comes in direct contact with soil. If you have a crawl space, look for direct wood-to-soil contact in that area. Is your crawl space damp? Do you see shelter tubes? Look for areas where leaky plumbing, air conditioner condensation, sprinkler heads or roof leaks may be soaking the home.
Feel the power
To quote something Yoda might have said, "If it's often wet, termites you will surely get." If you don't mind having your structure eaten to the ground, you're good. Otherwise, keep your home dry. And a routine inspection by a good termite inspector would be an excellent idea.
Garth Haslem is an author and regular contributor. He has been a home inspector since 1993 and is certified as a structural engineer and meth decontamination specialist. Web: www.crossroadsengineers.com. Facebook: "Garth Haslem - the Home Medic."
×
Photos
Related links
Related stories
Most recent Utah stories