Estimated read time: 2-3 minutes
This archived news story is available only for your personal, non-commercial use. Information in the story may be outdated or superseded by additional information. Reading or replaying the story in its archived form does not constitute a republication of the story.
Courtney Orton ReportingA man who escaped from a Utah prison more than two decades ago appeared before a judge today in Oregon.
Lyndal Ritterbush was arraigned today on the identity theft charges he was arrested on last week.
He has already waived extradition and will remain in jail on a no-bail fugitive warrant.
Ritterbush was serving time for aggravated sexual abuse of a child when he escaped from the Utah State Prison in 1985.
Since his escape two decades ago, it appears he lived a normal life in Salem, Ore., by stealing the identity of his brother-in-law.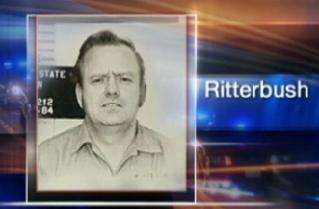 Lyndal Ritterbush, known as Robert Rhoden to friends and neighbors, told people he was a former Air Force colonel and a retired U.S. Marshal. What he didn't tell them was that he was the one wanted by the U.S. Marshals.
One neighbor said, "It couldn't possibly be our Bob, cause that's we call him, is our Bob. He's just a wonderful person."
Police arrested Ritterbush last week at his Salem home. They got a tip from a Nebraska man named Robert Rhoden. He said someone in Salem had stolen his identity.
Investigators say Ritterbush gave up without a fight and admitted he had been living a double life. Another neighbor said, "He's one of the finest persons I've ever met."
Ritterbush's neighbors say he didn't lay low. One man said, "He'd go to city council meetings. I've been there with him."
And ironically during his 22 years of freedom, Ritterbush wasn't far from where he belonged. His home was right across the street from a facility run by the Oregon Department of Corrections. One woman said, "I think after all these years, he's got a new life."
His so called "new life" is now over. Jack Ford, spokesman for the Utah Department of Corrections says, "He is still going to do some time and we will seek charges of escape against him."
Authorities say it could take weeks for Ritterbush to return to Utah. He is scheduled to be back in an Oregon courtroom on November 15.
The Board of Pardons and Parole will decide how much time he will spend in prison on his other convictions.
×
Related links
Most recent Utah stories