This archived news story is available only for your personal, non-commercial use. Information in the story may be outdated or superseded by additional information. Reading or replaying the story in its archived form does not constitute a republication of the story.
NORTH SALT LAKE — There are thousands, or — as one neighbor suggests — millions. Certainly too many to count.
Voles, field mouse-like critters that neighbors say are bigger and badder, have taken over a section of the Legacy Parkway Trail and the neighborhood next door known as the Foxboro Community.
It's so bad, any given neighbor along the trail catches five to 10 voles per day. A section of a sidewalk is even sinking because there are so many vole tunnels beneath. Gardens have been ravaged.
"My yard's destroyed," said an exasperated Rachel Christensen. "I put thousands of dollars into my yard and stuff and what do I have to show for it now?" Not only is there collateral damage — neighbors are concerned about health consequences.
"I have concerns if there's rotting flesh on an animal out baking in the sun," said resident Aaron Rennaker. "Just walking my dog or with my child, I know there can be disease."
Rennaker has been organizing a growing number of frustrated homeowners into calling for action from the city and the state.
According to Rennaker, action is required from both levels because of where the population of voles seems to be situated. Some of the voles appear to call the land west of the Legacy trail home, which Rennaker said is managed by the Utah Department of Transportation. Others dwell east of the trail on public land controlled by the city.
The voles, multiple neighbors said, seemed to migrate into the Foxboro development.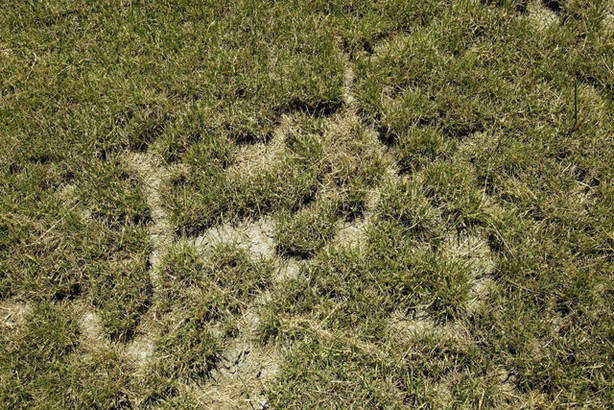 "If everyone doesn't collaborate and take care of it on their property, then I don't believe it's going to be resolved," Rennaker said.
Neighbors have enlisted the help of an exterminator while they wait for additional aid.
"It's summertime and we can't even let our kids go out and play," Debby Piquet said.
Piquet said she was concerned the problem will linger into the upcoming school year.
"It's scary because Foxboro's school is starting in July and that's a month away from now," Piquet said. "So our kids are going to be going to school playing with mice."
City officials are trying to ease fears over the health risk. Mayor Len Arave cited 2010 research from Utah State University which stated: "Fortunately, voles pose no major public health problems because of infrequent contact with humans. However, they can harbor disease organisms such as plague and tularemia."
The document recommended the use of protective clothing when handling voles.
Arave also warned about the use of pesticides, alluding to the 2010 tragedy in Layton where a large number of Fumitoxin tablets were deployed and ultimately led to the deaths of 4-year-old Rebecca and 15-month-old Rachel Toone.
"As far as individual households, they will have to deal with it on their own - hopefully in a responsible way," Arave said. "The chemicals are very dangerous that you treat these with."
Arave said the city would send crews to public property and parks in the area to assess the problem and see what can be done to remedy the situation, and the city was amenable to taking action on its own property.
UDOT spokesman Adan Carillo said the department was also willing to work with the city and homeowners and look further into the problem.
×
Photos
Related Stories