Estimated read time: 2-3 minutes
This archived news story is available only for your personal, non-commercial use. Information in the story may be outdated or superseded by additional information. Reading or replaying the story in its archived form does not constitute a republication of the story.
Sarah Dallof Reporting Plans are in the works to build a resort in Morgan County, and developers are looking at lighting, heating and cooling it with wind power.
Developers aren't anywhere near breaking ground on this resort, but today workers with the State Energy Program hiked up a ridge near the county's border to find out if wind power there is a good idea.
Putting wind to work for you takes a lot of work. "For a 20-meter tower it takes us about four and a half hours," explained Jason Berry, renewable energy coordinator for the State Energy Program.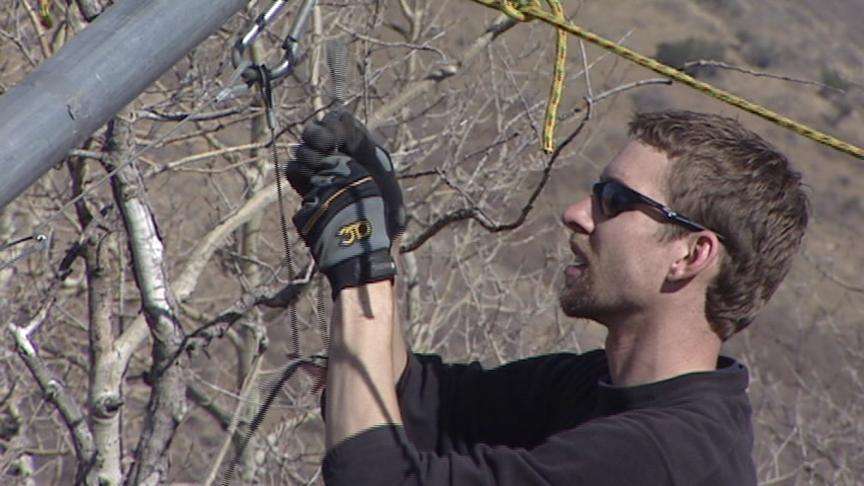 It's something Berry is happy to do. "There's constant energy from renewables, without having to deal with market fluctuations and carbon emissions," he said.
He and others with the State Energy Program have put up around 70 towers in the past four years; some for companies, some for homeowners who want to know if wind energy will work for them.
Those hoping to work on the resort project want to combine the wind power with other renewable sources, like solar power, making the resort completely self-sufficient. "There are places with small operations off the grid, but nothing of this size," Cary Smith of Sound Geothermal said.
The findings of the study won't be in for a year, but already there's confidence because, even on the ground, the winds are pretty constant and pretty strong.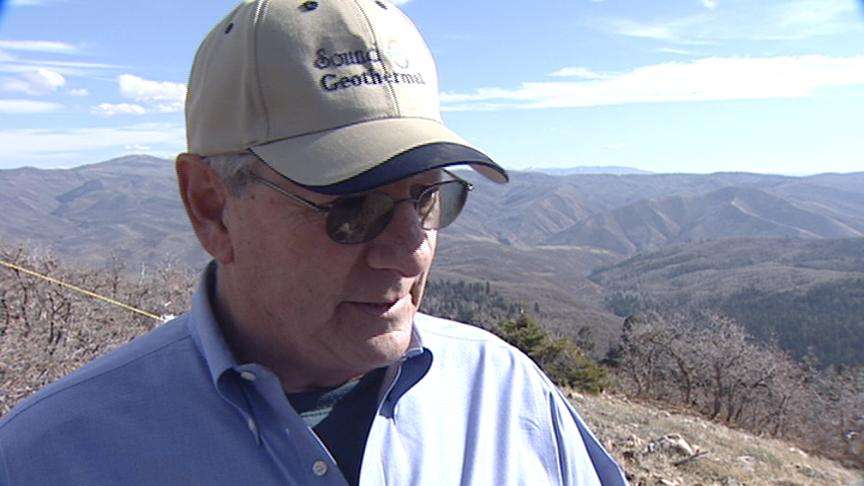 Berry cites stubby vegetation and trees that are permanently bent as reasons to go ahead with the tower. "Some of it actually leans towards the leeward side of the slope, so we know winds are rushing up over this ridge line," Berry said.
Once the tower is up, it all falls to a small computer chip in the base to record measurements for 12 months.
The State Energy Program posts all their findings from their towers online. To find them, plus more about renewable energy, click the related link.
×
Related links
Most recent Utah stories