Estimated read time: 2-3 minutes
This archived news story is available only for your personal, non-commercial use. Information in the story may be outdated or superseded by additional information. Reading or replaying the story in its archived form does not constitute a republication of the story.
Keith McCord ReportingHomeowners are foreclosing at alarming rates across the nation. Foreclosures have doubled in this country since last year, but there's encouraging news for Utah.
These new stats come from RealtyTrac, a company that monitors residential foreclosure activity in all states. Compared to last year at this time, the number of foreclosure filings in Utah is down 34 percent.
Jaren Davis, with Coldwell Banker Residential Brokerage, says, "We can't see anything that's detracting from what our current economy is doing. All the pieces are in place."
The outlook in Utah is great, but across the country more than 2,000,000 people are in danger of losing their homes. The reasons are many: adjustable rate mortgages kicking in, the sub-prime loan fiasco, and giving huge loans to those who didn't qualify.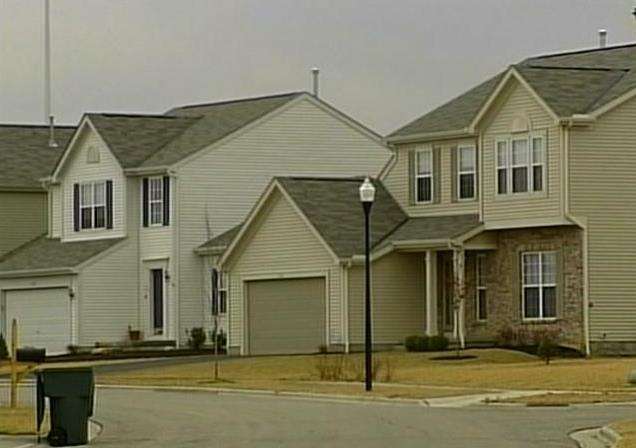 During the third quarter period of July, August and September, the national foreclosure rate was one for every 196 households; that's more than 635,000! State-by-state, some of the numbers are staggering. Buying a home in Nevada during the third quarter was a real gamble. It has the highest foreclosure rate right now--one for every 61 households!
The 10 states with the worst foreclosure rates are:
Nevada: 1 filing for every 61 households;

California: 1/88

Florida: 1/95

Michigan: 1/102

Ohio: 1/107

Colorado: 1/109

Arizona: 1/112

Georgia: 1/142

Indiana: 1/196

Texas: 1/205

Utah 1/402
Utah's rate is one for every 402 households. That's a 34 percent drop from a year ago. Our strong economy is helping us weather the storm.
Max Thompson, President and COO of Coldwell Banker Residential Brokerage, says, "The fact that we are having increases in wages, we are generating our own jobs, there is stability here. So we have the ability to absorb situations like foreclosures."
In the western region only Utah's and New Mexico's foreclosure filings have dropped in the past 12 months. Idaho, Wyoming, Montana, Colorado, and especially Nevada and Arizona have shot up.
Local real estate experts cringe at national media reports that paint a dismal picture of the housing industry. "Apples and oranges", they say, since each state has a different economic make-up. Ours is very positive for the foreseeable future.
"There isn't anything out on the horizon that will detract on what we have here," Davis said.
In total, this report showed that 45 out of the 50 states saw a rise in foreclosures. Utah is on of only five states that didn't.
×
Most recent Utah stories