Estimated read time: 2-3 minutes
This archived news story is available only for your personal, non-commercial use. Information in the story may be outdated or superseded by additional information. Reading or replaying the story in its archived form does not constitute a republication of the story.
Whit Johnson ReportingDevelopment in Sandy City is taking off. There are new roads, new buildings and a soccer stadium.
People living in the area are excited, and that excitement comes in multiple forms. Some people are welcoming economic growth, while others are just ready for things to get back to normal.
There are some major projects that are really coming along. For example, the construction at 10600 South and State Street is expected to wrap up in the next few months, but the end of one project usually means the start of another.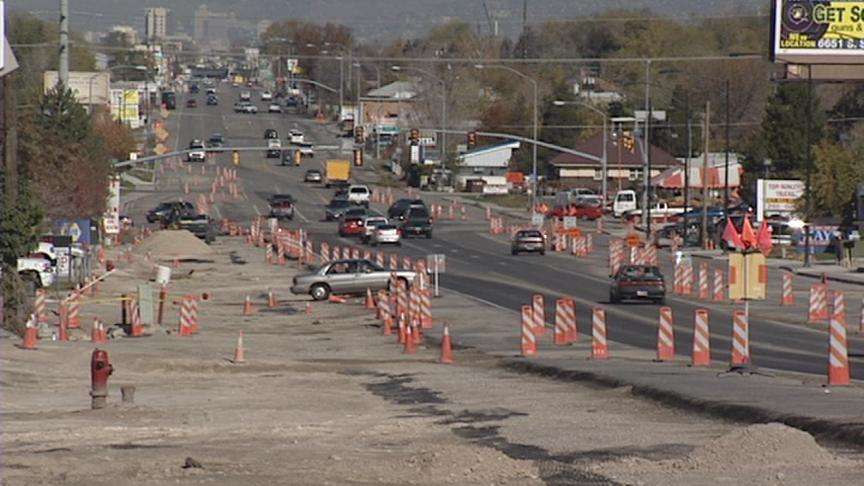 From loud banging to traffic delays, it seems everywhere you go in Sandy City major change is under way.
On State Street and 700 East hotels, housing and office buildings are going up. Michael Coulam is the community development director for Sandy City. He says at one point over the summer he reported 150 projects to the city council. "We think that somehow our time has come. It just seems to be a good place to be doing business right now, and we're happy to be part of it," says Coulam.
Construction on State Street is probably most notable for commuters, but perhaps the most controversial project is the construction of the Real Salt Lake soccer stadium. Developers say it's ahead of schedule and should be open by mid-2008.
"I think the combination of what's happening with the light rail, the soccer stadium, the expo center, and some of the other activity in Sandy has created a real intrigue with historic Sandy that we haven't seen in maybe 25 years," explains Coulam.
And with development popping up everywhere, drivers are finding simple trips to be a major hassle. One driver we spoke with said, "During noon, 5 o'clock, that type of thing. It's a complete pain, so I just avoid it."
But, with change and economic opportunities on the horizon, most people are willing to be patient. Sandy resident Christion Sadler says, "I'm excited! You know, it shows really the growth of Utah."
Cameron Sharp, also a Sandy resident, says, "I think development is good. I really do, because I think as we grow as an economy, it just brings more resources to us."
There is some good news for commuters: Most of the traffic, at least in the area of 10600 South and State Street, should begin to calm down as construction begins to wrap up.
×
Most recent Utah stories