Estimated read time: 7-8 minutes
This archived news story is available only for your personal, non-commercial use. Information in the story may be outdated or superseded by additional information. Reading or replaying the story in its archived form does not constitute a republication of the story.
SALT LAKE CITY — As much as we like to dream about getting away to a sunny, sandy beach or finally exploring a new city, sometimes hearing the words "family vacation" causes stress.
Whether it be the stress of traveling with children or the blow your budget will take, when it comes down to actually planning a family vacation, it's not always, well, a vacation.
Rather than blowing your hard-earned money or putting off your trip yet another year, consider these more family and budget-friendly destinations:
Washington, D.C.
Our nation's capital is a must-see for both children and adults. With dozens of free museums sandwiched between historical monuments and landmarks, Washington, D.C., has something to offer everyone.
Kids will love seeing dinosaur bones, bugs and rubies at the National Museum of Natural History. At the National Air and Space Museum, they can participate in a paper airplane contest, or gawk over hundreds of airplanes and a state-of-the-art planetarium.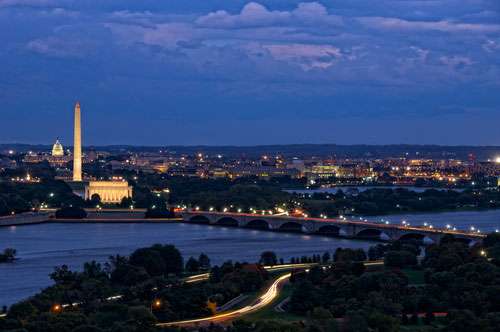 Older kids can get a free guided tour of the U.S. Capitol Building, while younger children will love the 60-horse vintage carousel on the green. The Spy Museum is also a favorite with kids; as is the Newseum, where kids can actually play a news anchor for a few minutes.
History buffs won't want to miss George Washington's home, beautiful Mount Vernon, which is only minutes away. There are also dozens of battlefields in the area, like Antietam and Manassas Bull Run.
As far as cultural activities go, make sure you see the National Gallery of Art, the National Portrait Gallery and Ford's Theater.
If you're looking to shop, visit Historic Georgetown, Tyson's Corner or Crystal City — all if which are accessible by the Metro light-rail system.
If you just want to see the city, wake up early and get a breathtaking view from the top of the Washington National Monument and stay late to watch the sunset from the steps of the Lincoln National Memorial. Then stroll over to the FDR Memorial or the Thomas Jefferson Memorial, or find your state in the National WWII Memorial. All are beautifully lit up at night, and a lot less crowded.</http:>
If you want a change of pace for a day or two, visit the National Zoo, located just a few blocks away from the monuments and museums. You can alos try Six Flags America, only a 35-minute drive from downtown D.C.
Must-pack items:
Clothes/Shoes: Comfortable walking shoes and light-weight, casual clothing are a must. Also consider bringing a hat or visor and an umbrella for unexpected showers.
Outdoor: If your kids are small, bring a stroller. You'll also want to pack a small bag with water bottles, snacks or bag lunches to avoid overpaying at museums or vendors.
Toiletries/Medical: Sunscreen.
Yellowstone
Perhaps the most famous national park in America, visiting Yellowstone is also one of the cheapest vacations you can take with your family. For a few dollars, you have full access to hundreds of thousands of acres of rushing rivers, breathtaking canyons, unique wildlife and shooting geysers.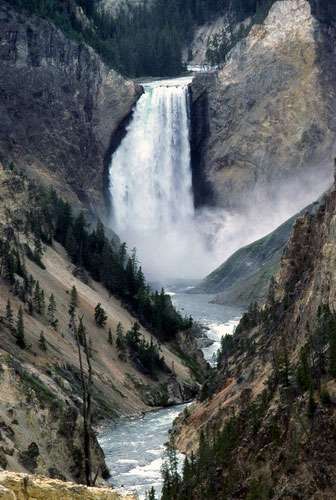 Old Faithful is a must-see and an easy attraction to do with little ones because of its predictability. Kids can browse the visitor center's exhibits and learn why geysers erupt, watch a video about the history of the park, or keep an eye on Old Faithful from the observation window while they wait for the main event.
Make sure to hike up to Lookout Point or Inspiration Point and catch a glimpse of The Grand Canyon of the Yellowstone, arguably the park's most dramatic feature. The canyon is 4,000 feet across and features two cascading waterfalls.
Besides geysers and hiking, kids will love guided horseback rides or a trip on a stagecoach modeled after the vehicles used to transport Yellowstone's earliest visitors.
Yellowstone Lake is another popular spot. Take a narrated cruise or rent a rowboat or motorboat to experience North America's largest mountain lake.
Save money by pitching a tent and bringing your own food. Many of Yellowstone's campsites have running water, showers, flushing toilets and even laundry facilities.
Must-pack items:
Clothes/Shoes: Comfortable hiking boots or walking shoes and thick socks are a must. Also pack extra layers and waterproof jackets or ponchos.
Outdoor/Camping: Refillable water bottles, tent(s), warm sleeping bags, mats, pillows, cooking gear and utensils (if you plan on doing your own cooking).
Toiletries/Medical: Sunscreen, bug spray and extra toilet paper are always helpful. Consider bringing a small first aid kit stocked with bandages, Neosporin, gauze and lip balm. You might consider bringing bear spray as well.
San Diego
People love San Diego. With golden beaches, sublime weather, incredible restaurants and the world-famous San Diego Zoo, what's not to love?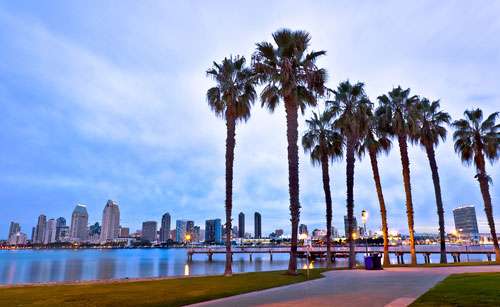 San Diego is a great place to feel the sand beneath your toes and the sun on your skin, and to catch up on a good read while your kids splash in the ocean, collect seashells and construct sandcastles. The best part is that you can feel like you're in paradise without breaking the bank or having to worry about keeping track of (and losing) half a dozen passports.
La Jolla Cove is ideal for families. It has a kids' beach where you can sit and watch the seals and beautiful, clear water perfect for snorkeling (completely free if you pack your own gear). Kids will be amazed by the underwater views and marine life.
As the sun melts into the Pacific Ocean, gather your family together for a beach bonfire complete with s'mores. Then head over to the San Diego Astronomy Association to catch a phenomenal view of the starry night sky. Every first Wednesday of the month, a free telescope is available to the public.
Don't forget to check out Old Town San Diego and learn a bit about the city's history. Feel free to meander through historic buildings like the blacksmith shop, Seeley Tables and the oldest schoolhouse in San Diego — all free. On your way out, treat your kids to one of the 100 types of root beer available at the Old Town Root Beer Company.
Take your kids to Mission Bay Park and launch colorful kites into the bay breeze. For adventure seekers, try kayaking, hang-gliding, parasailing and, of course, surfing.
Must-pack items:
Share Your Story:
Clothing/Shoes: Swimsuits, sunglasses, sandals and hats. One light sweater or jacket is always a good idea for evening walks or dinners.
Outdoor: A beach bag, beach blankets and towels, and waterproof cases for cameras and electronics are great if you're going to be spending a lot of time at the beach. Bringing your own snorkeling gear and wetsuits will save you money if you're interested in snorkeling or surfing.
Toiletries/Medical: Sunscreen is a must. Put it on before going out, and carry a small bottle in your bag. Consider having aloe vera on hand as well, just in case.
A few final tips
Consider renting a house rather than hotel rooms when traveling. They're typically more budget-friendly, and you can save money by preparing your own meals. Try Airbnb, HomeAway or Vrbo to find the perfect one for your family.
Also, flights that have one or more connections are typically cheaper than non-stop flights. If you have kids, that may sound intimidating. But keep in mind that more and more airports are providing travelers with play areas for small children. Suddenly, a two-hour layover is the perfect opportunity for your child to stretch his legs, get some play time in, and just maybe — wear himself out enough to take a nice long nap on leg two of the trip.
Relaxing and fun family vacations do exist, as long as you plan right and choose the right destinations.
×
Most recent Outdoors stories