Estimated read time: 2-3 minutes
This archived news story is available only for your personal, non-commercial use. Information in the story may be outdated or superseded by additional information. Reading or replaying the story in its archived form does not constitute a republication of the story.
Ed Yeates and Jed Boal Reporting The transfer of 155 patients to Utah's largest multi-million dollar medical center went like clockwork.
It began just before 6:00 Monday morning. Life Flight helicopters and 14 donated ambulances from Gold Cross went in and out of the new Intermountain Medical Center (IMC) for 11 hours.
It was a well-orchestrated move that has been in the planning stages for the past three years, with tens of thousands of hours of training to anticipate every possible scenario. Today it came off with very few, if any, glitches.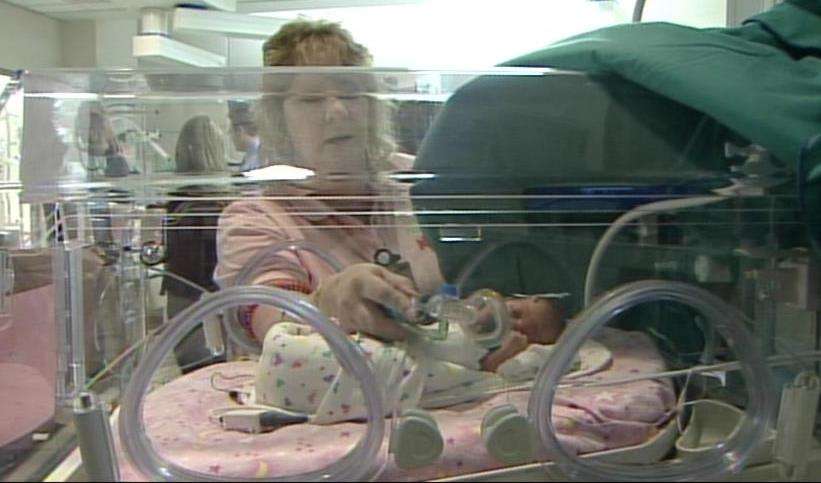 The first official patients to be transferred came shortly after 6 a.m. They are triplets belonging to Paul and Jodi Nagel.
"That's kind of an exciting thing. I think they'll be able to look forward to that for the rest of their lives," Paul Nagel said.
He likes the new medical center. "I was really impressed. I mean, it's very secluded, a lot more private. You feel more at home, more comfortable."
Every room is private. Portable control centers inside IMC coordinated the move of each patient.
Ben Brust, who is a quadriplegic following a car accident, is determined to use new rehab equipment in this medical center to regain as much mobility as he can.
"They told me I'll never walk again, but I don't believe it. I'll do it," Brust said. "All state-of-the-art equipment for rehab to get my strength back up and get back home."
Then there's Glenna Quigley Baker. Her heart now has a new valve, and it apparently didn't miss a beat as she was transferred from LDS Hospital. "Everybody has come up here in my room, and I had a nurse, and it went very smoothly," she said.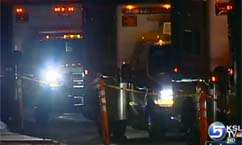 Families were out with cameras to document the transfer of their own newborns to the big, new neighbor on the block. "We have our twins coming in. Actually, both just arrived, and we're excited they're here at the new facility and look forward to their growth and recovery," explained Matthew Anderson, father of the twins.
At 3 p.m. ambulances started to transfer patients out of Cottonwood Hospital.
With today's move, LDS Hospital is no longer a trauma one facility but will remain open as a full community hospital.
Cottonwood closes its doors forever.
David Grauer, administrator of Cottonwood Hospital, said, "We're obviously excited about the new hospital, but the closure of this hospital is a significant event to those of us for whom this has been a big part of their lives."
The new facility is already up to full speed. By Monday night, the first surgery was complete, new patients were in their rooms, and the first baby to be born at IMC had been delivered.
×
Related links
Most recent Utah stories