Estimated read time: 2-3 minutes
This archived news story is available only for your personal, non-commercial use. Information in the story may be outdated or superseded by additional information. Reading or replaying the story in its archived form does not constitute a republication of the story.
Candice Madsen Reporting If you think Christmas arrives sooner each year, you're right! Many retailers are pushing the December holiday in October.
On a beautiful fall day like this, it's hard to believe Christmas is right around the corner. At least, that's what retailers want you to think.
We haven't even hit Halloween yet, and lots of stores are already decked out in holiday retail. "Everybody else is doing it. We like to stay with the competition," Home Depot assistant store manager Fletcher Camp explained. "We push it a little bit, but supply and demand, right?"
A Home Depot in Salt Lake started stacking shelves with Christmas decor three days ago. "Before we had the prices on it, and people were putting it up, it was being bought," Camp said.
The Christmas trees are up, and some people haven't even picked out their pumpkins. And, are retailers forgetting that other holiday? "What about Thanksgiving? Is that a holiday anymore? We have Halloween, and then we have Christmas," shopper Else Hess said.
Retailers used to roll out their Christmas stock right before Thanksgiving, but this year there is added pressure to snatch every consumer dollar up for grabs. "Retailers that have been directly impacted by the housing market are struggling. Home appliances, hardline good such as tools," explained Kimberly Picciola, Morningstar lead retail analyst.
For stores like Home Depot and Lowe's, the slowdown already has meant slumping sales. And the holiday forecast doesn't include much green for any retailers.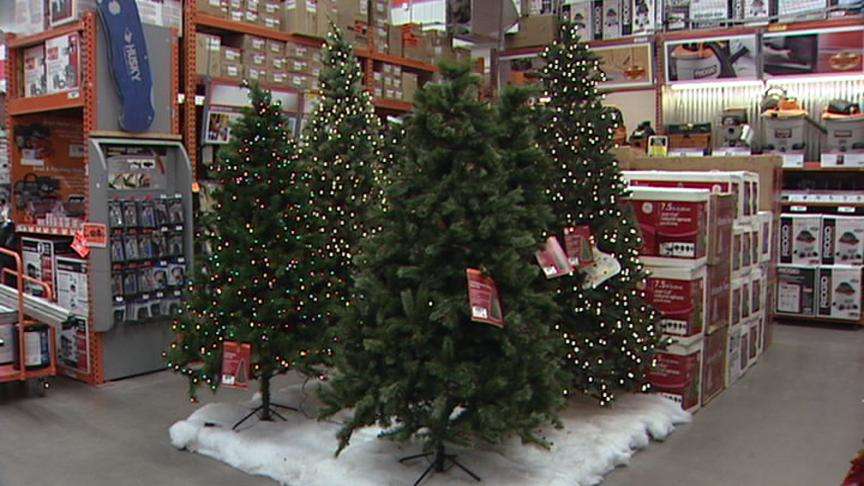 Experts predict this year's holiday sales growth to be the smallest in five years, just 4 percent. So, retailers are trying to get shoppers excited now. It's a tough sale. "It would be nice if it was out in November, not the first of October," shopper Aron Jensen said.
With 59 days to go, you've got plenty of time to shop and buy. Retailers pray you will.
Experts say the best deals for shoppers still will come over Thanksgiving weekend and right before Christmas.
×
Most recent Utah stories