Estimated read time: 1-2 minutes
This archived news story is available only for your personal, non-commercial use. Information in the story may be outdated or superseded by additional information. Reading or replaying the story in its archived form does not constitute a republication of the story.
PROVO CANYON — The days of watching the water flow by in the Murdock Canal are over.
Now, a new $150 million pipeline carries the water underground, from the mouth of Provo Canyon to Point of the Mountain.
The Provo Reservoir Canal Enclosure project has been in the planning stages for 15 years and can deliver up to 400 million gallons of water every day, from Deer Creek Reservoir to northern Utah County and southern Salt Lake County.
Over the past 18 months, the canal was enclosed by a 10-foot diameter pipeline, for many reasons, including safety and water conservation.
"One, is it's able to deliver the water that was previously lost by evaporation and seepage, and it also has a larger capacity than the old canal did," said Steve Cain, a manager with the Provo River Water Users Association.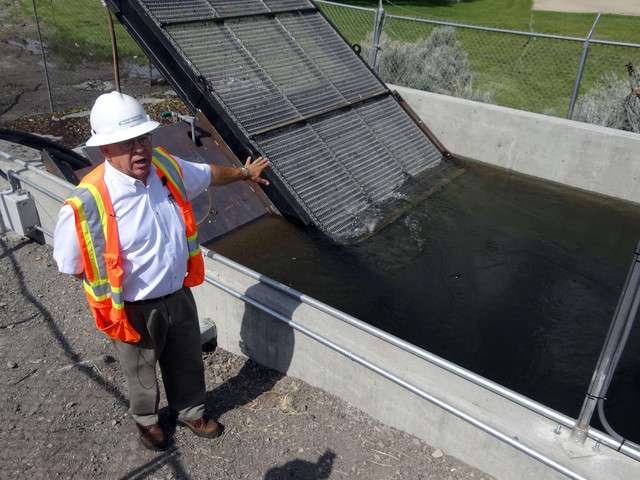 In all, about one million people use the water conveyed by the canal. Eighty-five percent of the water goes to city water systems; the rest is for agriculture. And with the dry season this year, farmers were anxious to start getting their water.
"There was a great deal of concern about finishing the pipeline on time and getting the canal back in service, which was accomplished on May 1," Cain said.
With the pipeline now installed, work can begin on a recreational trail, which will be built above where the pipeline is buried, along most of the 21-mile long pipeline.
It is scheduled to be finished next spring.
×
Photos
Related stories
Most recent Utah stories