Estimated read time: 2-3 minutes
This archived news story is available only for your personal, non-commercial use. Information in the story may be outdated or superseded by additional information. Reading or replaying the story in its archived form does not constitute a republication of the story.
SALT LAKE CITY (AP) -- A young man indicted for selling a handgun to a teenager who killed five people at a shopping mall pleaded guilty Thursday to a misdemeanor, the first conviction related to the shooting spree.
Brenden Taylor Brown said he didn't know about Sulejman Talovic's plans or that the Bosnian immigrant was a minor who wasn't supposed to have a handgun.
"The whole thing was a big tragedy that I would never want to be a part of," said Brown, 21, of West Jordan.
U.S. District Judge Dale Kimball ordered a year of probation and fined him $500. Prosecutors dropped a felony charge of lying to federal investigators.
Talovic, 17 at the time, bought the handgun in the back seat of Brown's car while in the parking lot of a McDonald's restaurant in 2006, according to court documents.
Months later, in February, Talovic, 18, fired at nine strangers, killing five, at Trolley Square mall before dying in a shootout with police. Authorities were never able to determine his motive.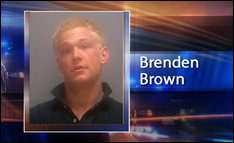 Brown is the first of four defendants to plead guilty in the investigation of how Talovic acquired the .38-caliber Smith & Wesson pistol and a shotgun fashioned with a pistol grip.
It is illegal for a teen to possess a handgun, and authorities say Talovic also was prohibited from owning a long gun equipped with the pistol grip.
Talovic, who had a bandolier of shotgun shells under his trench coat and backpack full of ammunition, used both weapons to fire indiscriminately at the mall.
Brown's hearing was rescheduled to Thursday after he failed to appear Tuesday. His absence wasn't explained in court.
A co-defendant, Mackenzie Glade Hunter, is scheduled to appear Nov. 1 to change his plea. He was charged with helping arrange the handgun sale to Talovic.
Two other people have been indicted.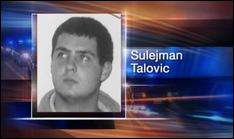 Authorities say Matthew Hautala, a U.S. Army private from Wyoming, witnessed the handgun deal but denied knowledge of the sale. His trial on a charge of lying to investigators is set for Nov. 5.
Westley Wayne Hill, a pawn shop employee, was indicted for selling the Maverick Arms shotgun with a built-in pistol grip and failing to keep a record of the transaction.
Hill's lawyers have asked the judge to dismiss the charges, saying Hill didn't know that selling a shotgun fashioned with a pistol grip to a minor was prohibited. His lawyers say it isn't clear whether a long gun with a pistol grip can be sold to a minor or not.
Talovic was 10 when his parents brought him to the United States to escape ethnic violence in their homeland. He didn't finish high school and held a blue-collar job at the time of the massacre.
His parents buried him in his native land. He had 11 gunshot wounds after the shootout with police, according to the state crime lab.
(Copyright 2007 by The Associated Press. All Rights Reserved.)
×
Related links
Most recent Utah stories