Estimated read time: 1-2 minutes
This archived news story is available only for your personal, non-commercial use. Information in the story may be outdated or superseded by additional information. Reading or replaying the story in its archived form does not constitute a republication of the story.
Amanda Butterfield Reporting A building in Ogden has become the center of a firestorm between city officials, business owners and residents.
The idea was to make the old, white building a canvas for local artists, but the city says the art got out of hand, and it's gotta go.
Milt Neeley owns an iron business in a building on Wall Avenue. It was his idea to make the building the "Wall Art Gallery," a place where people could express themselves artistically.
Soon, all sorts of artists were out here. "We'd heard so many positive comments from people. We had kids, a dozen kids, and police were holding flashlights for them and it was like a party," Neeley recalled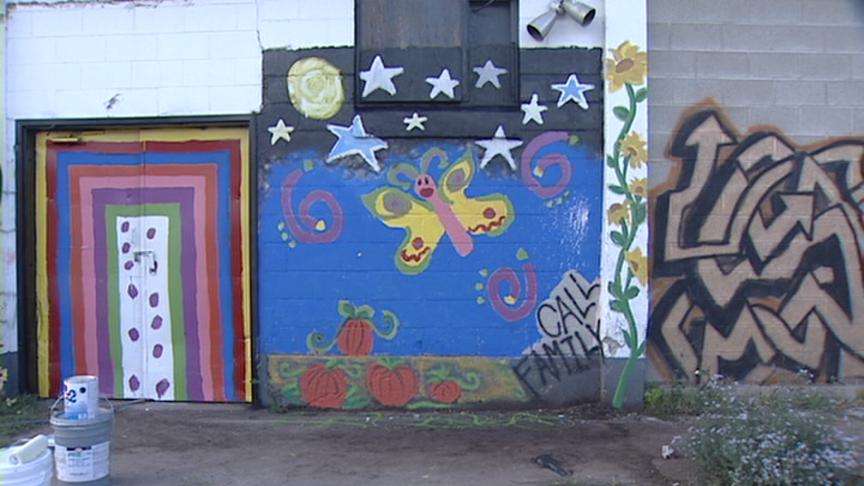 Bob Jory of Jory's Harwood Sales said, "Some of the customers have complained, but once I explained why we are doing this, they thought it was a good idea."
"It's modern art of today as far as I'm concerned," Ogden resident Kevin Weaver said.
But not everyone liked it, including some city officials. "There are good artists expressions found on the building, but there's so much graffiti that comes with it," Ogden's chief administrative officer, John Patterson, said.
Some of it is gang related, Patterson says. He also says the owner of the building who lives out of state didn't know this was going on.
"When the landlord called and said he was getting complaints, it was a big surprise for us," Neeley said.
So now the building is going white again. "It's not my building. I have to do what's legal," Neeley explained.
It's now a clean canvas with no trace of graffiti, or art, or whatever you want to call it.
×
Related links
Most recent Utah stories