Estimated read time: 2-3 minutes
This archived news story is available only for your personal, non-commercial use. Information in the story may be outdated or superseded by additional information. Reading or replaying the story in its archived form does not constitute a republication of the story.
Alex Cabrero Reporting Higher property taxes could drive some Utah residents out of their homes. Folks in Huntsville say Weber County assessors have more than doubled the value of most of the homes in town. We first heard about this story earlier this week, and we went back to Huntsville to see some of the properties.
In many cases property taxes have doubled, some tripled, and many people just don't know how they can afford it.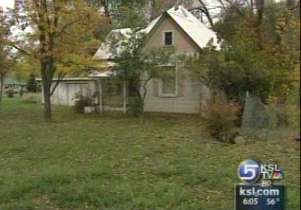 Brad Layton has lived in Huntsville his whole life and planned on staying there the rest of his life. It's only recently that he started wondering if he can.
"Like everybody else, we were in shock. I think we all thought it was a mistake," Layton said.
Weber County assessed the value of his home at nearly double from last year. That also means his property taxes doubled.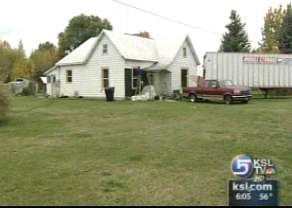 He says, "This hurts me. It doesn't help me at all. That's only for those folks who want to move or sell or something; it's no good for me."
A lot of residents feel the same way.
Douglas Wilson said, "It's the most devastating thing that's ever happened that I can remember."
He says his property taxes have gone from $900 two years ago to $3,000 this year. But he's even more worried about his son. "He's looking at about $350 a month in taxes, and he's in a home that's older than mine," Wilson said.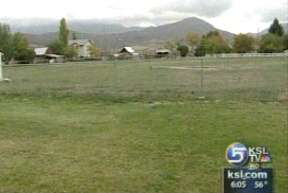 Weber County assessors valued his son's house at $208,000 last year, $655,000 this year. Taxes are going from $1,500 to $4,200.
Richard Sorensen and a friend have started a group to get legislators to look at tax reform. He showed us some homes he believes the county over-valued: one was assessed at $465,000, another at $380,000, and a piece of land at $329,000.
It would be good if residents wanted to leave Huntsville, but many don't; and for those on a fixed income, staying is going to be tough.
"I suspect some of them might not, just simply won't make it. I don't know how you can double your taxes and make it. Some of them are just so close to the edge anyway," Layton said.
Earlier this week, we spoke with Weber County's Chief Deputy Assessor, Doug Larsen, who said he understands residents are angry but say it's all just a reflection of the area's current real estate market. Huntsville isn't alone; this is something we're seeing throughout Utah.
×
Most recent Utah stories