Estimated read time: 2-3 minutes
This archived news story is available only for your personal, non-commercial use. Information in the story may be outdated or superseded by additional information. Reading or replaying the story in its archived form does not constitute a republication of the story.
SALT LAKE CITY — A former Miss Utah is trying to get her online reputation back after scammers used her name to try to get money from people sympathetic to members of the armed forces.
Jill Stevens-Shepherd is also a former soldier with the Utah National Guard, and that's how the scammers are making their pitch sound legitimate. They're using the names of Guard members online to rake in money from donors who believe it's the "patriotic" thing to do.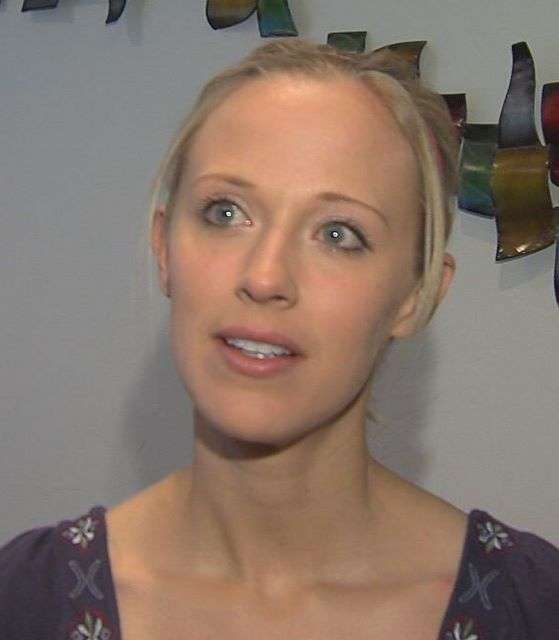 Stevens-Shepherd was a combat medic in Afghanistan, works now in the medical field, and is even Miss Utah 2007. So, if single men found her on a dating website, they'd ask her on a date, right?
Only thing is, whoever is using her name on those websites isn't really her.
"This is my identity. These are my pictures and my name they're using," Stevens-Shepherd said. "It's really sad.
Now, Jill Stevens is actually Jill Shepherd. She's married, and not on dating websites. But someone using all her information in an attempt to try and get money from people, using sad stories.
"One dating site was saying, 'My parents just died in a car crash in the last couple of months,'" Stevens-Shepherd recalled.
She's not alone.
Utah National Guard officials say they're noticing more online scams where someone is using Guard member names to try and get people to send money.
"The people perpetuating these scams have nothing to do with the Utah National Guard," Maj. Bruce Roberts told KSL News Tuesday.
It seems the scammers are using people's sense of patriotism to get them to send money. Either they're selling a car, or another item, or they just ask for a little bit of money to get them through a tough deployment.
Think it's a scam?
Contact the Utah National Guard Public Affairs Office
The car scam has happened at least six times in the past few months.
"This is just what we're seeing," Roberts said. "These are only those that are being brought to our attention. I'm sure there are a lot more out there we don't know about."
Stevens-Shepherd says she feels sorry for those who might send money to a fake her, only to find out it's not her.
"This is my reputation, what I've built up and try to put a good name to myself and a good image to that," she said. "And now they're using that image to hurt people."
Meanwhile, if see one of these scams, Bruce says you can contact the Utah National Guard's public affairs office to find out if it is legitimate. [CLICK HERE](<http://www.ut.ngb.army.mil/html/page.aspx? Page=media\Contact PAO>) for information on how to do so.
×
Related links
Most recent Utah stories