Estimated read time: Less than a minute
This archived news story is available only for your personal, non-commercial use. Information in the story may be outdated or superseded by additional information. Reading or replaying the story in its archived form does not constitute a republication of the story.
Greg Neft, KSL Newsradio Around this time of year most people stay clear of cemeteries, but a group of students didn't hesitate at all.
It's part of Wasatch Elementary School's "No Child Left Inside Day."
Genevieve Atwood helped design the special class. She says there is a lot to take from the graveyard. "It's got rocks. It's got landscape. It actually has art," she said.
What more do you need to teach? "Students will be looking at the headstone, and they will be looking at the patterns of the stone. And then [they] will be classifying according to patterns," explained 4th grade teacher Margaret Lane.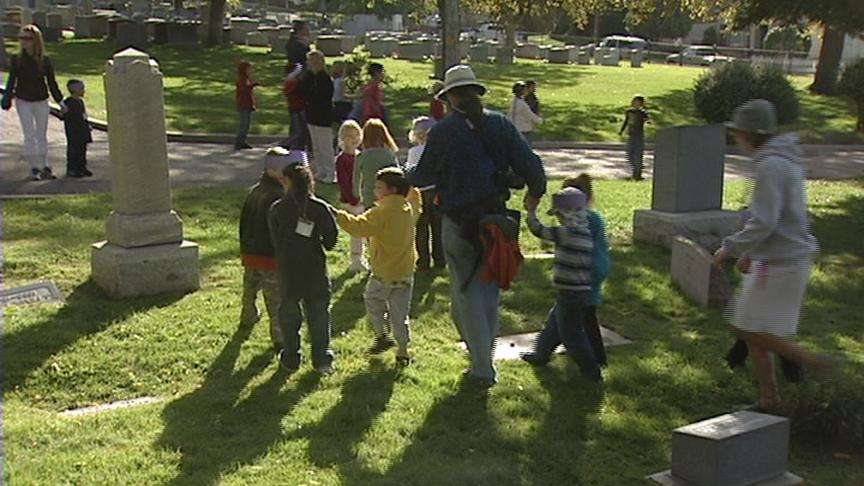 The students went around the cemetery learning about heritage, science, art, mapping and direction.
This is the first year the school has done this, and they plan to do it again next fall.
×
Most recent Utah stories