Estimated read time: 2-3 minutes
This archived news story is available only for your personal, non-commercial use. Information in the story may be outdated or superseded by additional information. Reading or replaying the story in its archived form does not constitute a republication of the story.
Sam Penrod Reporting The Orem woman arrested for not watering her lawn will go to trial. That's the latest twist in this strange case that has attracted national attention.
Betty Perry's lawn now looks green, but on July 6 it wasn't, which got the attention of the Orem police. And when Betty refused to cooperate with the officer writing her a ticket for her bad lawn, she was arrested. This story has gone downhill from there.
In July, Perry's lawn looked was dry and brown because she didn't want to water it. That's why a police officer stopped at her home and arrested her and took her to jail for not cooperating with a zoning ticket.
Now, Orem's attorney is prosecuting the 70-year-old woman for the zoning violation and resisting arrest in a case that will now be decided by a jury. "They are the ones who are pressing forward with this, and all we're trying to show that we believe Ms. Perry is innocent and shouldn't be charged with this," defense attorney Paige Benjamin said.
In a courtroom which handles minor offenses, the judge was taken back when both sides asked for a jury trial that will take three days.
It's because the prosecutors say all of the negative publicity in the case will require the usual jury pool of 20 people to be increased to more than 100 prospective jurors.
"The allegations are that Ms. Perry was resisting arrest, and that will get down to some pretty factual evidence that needs to be presented. And part of those facts would be officer conduct. So, anything that can help us show what happened that day, we'll be trying to get that information out," Benjamin explained.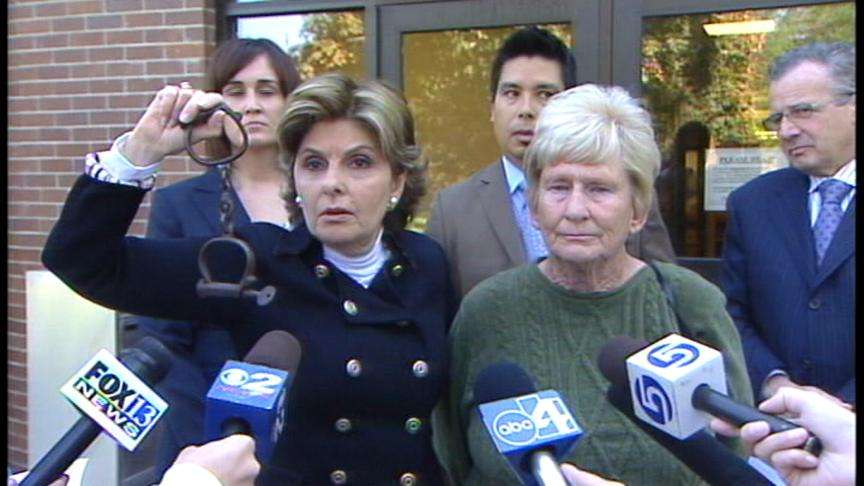 Both sides indicated in court they have not been able to reach a plea deal to bring this to an end. "I guess we are not in the driver's seat. At this point it's Orem City, and we're just here to help Betty and make sure that the right outcome is accomplished at the end of the day," Benjamin said.
Neither Betty Perry nor her high-profile L.A. attorney, Gloria Allred, were in court today, but they will be in the courtroom on Feb. 11. That's when this misdemeanor case will finally get decided by a jury made up of Orem residents.
×
Related links
Most recent Utah stories