Estimated read time: 3-4 minutes
This archived news story is available only for your personal, non-commercial use. Information in the story may be outdated or superseded by additional information. Reading or replaying the story in its archived form does not constitute a republication of the story.
Note: In the 10 p.m. video, Jeff Merrell's name is incorrectly spelled Geoff Merrell.VERNAL — A two-day manhunt ended peacefully Saturday when a man accused of firing 19 shots at a sheriff's deputy surrendered to Uintah County Sheriff Jeff Merrell.
Merrell said he spotted Dallas Rowley's pickup hidden under an overhanging cliff with brush around it about 2:45 p.m. in the Asphalt Wash near the White River, about 30 miles south of Vernal.
The sheriff, who was in plain clothes and an unmarked pickup, said he backed off and called members of the state Division of Wildlife Resources Emergency Response Group who were in the area searching for Rowley.
But before the tactical team arrived, Rowley drove up to Merrell and surrendered.
"He said, 'I recognized you as an officer and came out,'" the sheriff said. "It was peaceful.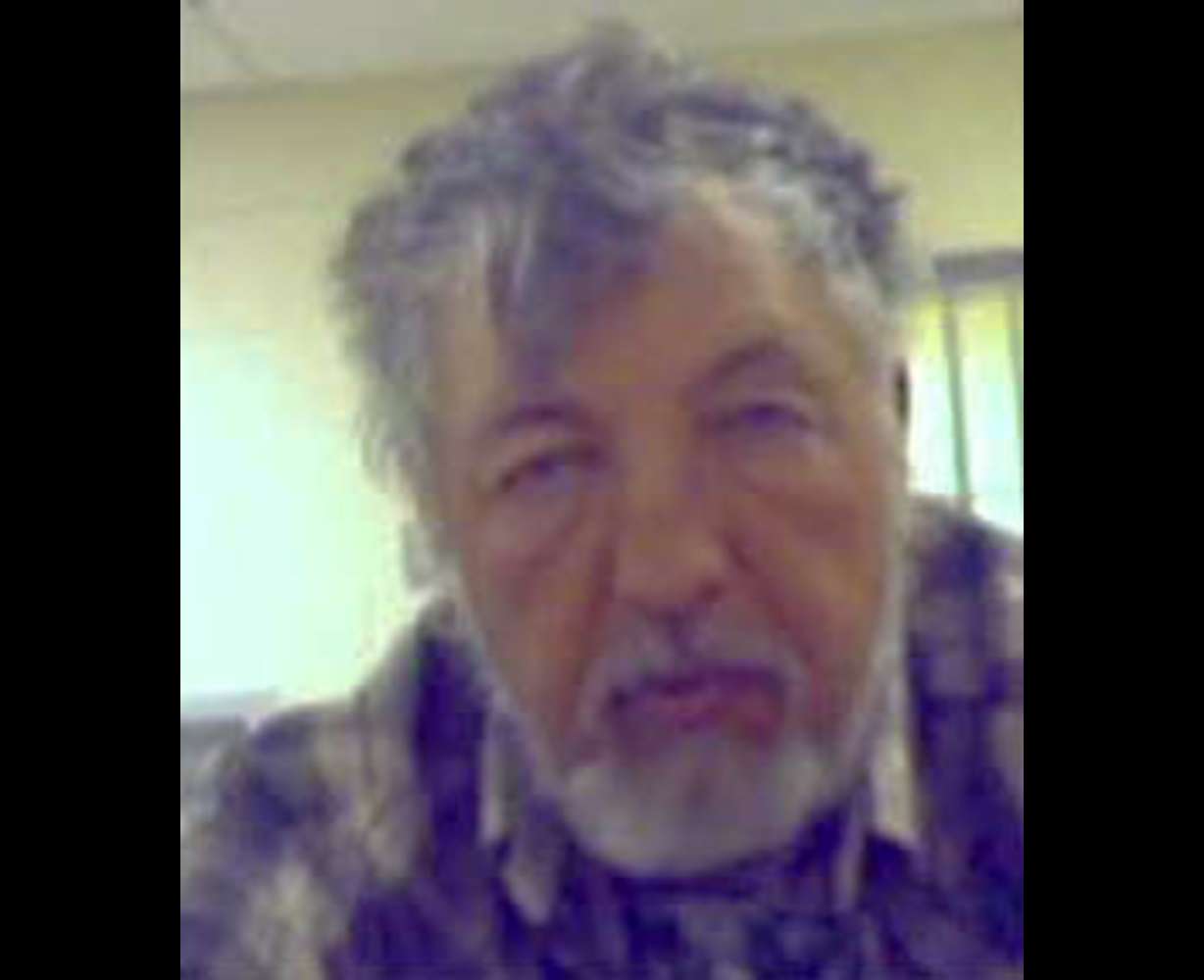 "He's been stewing on this since it occurred, realizing that he'd done something wrong," Merrell said. "He wanted to give himself up."
Rowley, 66, was stopped Thursday night by a Uintah County sheriff's deputy, who was investigating a call of a suspicious vehicle. The deputy said he smelled alcohol and asked Rowley to step out of the vehicle.
Instead, Rowley drove off, then repositioned his truck and fired 19 shots from a .223-caliber rifle at the deputy, Merrell said. The deputy was not injured, despite the fact that multiple bullets penetrated the windshield of his patrol truck and lodged in the driver's seat.
After the shooting, Rowley drove off into The Book Cliffs, prompting a massive manhunt that included federal, state and local law enforcement agencies from Utah and Colorado.
The effort to find Rowley — who is a former firearms instructor and trapper for the U.S. Department of Agriculture — was also aided by the public, said Uintah County Undersheriff John Laursen.
"We received calls from all over the United States, from Texas, California, Nevada, back east, New Jersey with people that had heard this and fed us information on what they knew about (Rowley), where he might be and some of that, I think, led to finding him," Laursen said.
Rowley's truck was well-stocked. Merrell said investigators have recovered at least four firearms from the vehicle, including the AR-15 rifle they believe Rowley used to shoot at the deputy.
Based on Rowley's experience in the outdoors and the supplies he had with him, Laursen said, he could have remained hidden in The Book Cliffs for some time.
"I think it could have gone indefinitely," he said. "I think ultimately, either we got extremely lucky or it would have been his call when he gave up."
A woman who identified herself as Rowley's sister was allowed to visit him briefly before he was booked into jail Saturday night.
"We're glad he's OK. We're glad everybody's alright," said the woman, who declined to provide her name.
Investigators met with prosecutors late Friday and a judge signed an arrest warrant charging Rowley with attempted aggravated murder and attempted murder, first-degree felonies, and failure to respond to an officer's command, a third-degree felony. He was being held in the Uintah County Jail in lieu of $500,000 bail.
Email:gliesik@ksl.com
×
Related stories
Most recent Utah stories