Estimated read time: 3-4 minutes
This archived news story is available only for your personal, non-commercial use. Information in the story may be outdated or superseded by additional information. Reading or replaying the story in its archived form does not constitute a republication of the story.
VERNAL — "Help Wanted."
That message — on orange and black signs in storefront windows or on business marquees — is making a comeback in the Uintah Basin after a two-year hiatus.
"We have seen a 2 percent drop in our unemployment rate, compared to this time last year," said Utah Department of Workforce Services Associate Director Shelly Ivie.
"That is significant," Ivie said. "That is the best growth in the state."
The region's average unemployment rate in 2009 and 2010 were above the state average, but below the nation average, according to numbers compiled by DWS. That changed in 2011, when Duchesne County's average unemployment rate dropped to 5.9 percent and Uintah County's to 5.4.
Related:
By comparison, the state average for 2011 was 7.1 percent. The national average was 8.9 percent.
DWS numbers show that Utah's economy added 6,052 new jobs in December 2011 over the same month in the prior year. More than 1,700 of those jobs — roughly 28 percent of the state total — were in Uintah and Duchesne counties.
"That's tremendous job growth," Ivie said.
As of Wednesday, there were 342 open jobs listed with DWS in the two counties.
While the area is seeing more job openings in areas like construction and hospitality, much of the growth is in the energy industry, which Ivie said is doing everything it can to attract new employees.
"We are hearing from our industry leaders that they are willing to train people who have the abilities and aptitude to work in the industry," she said.
The bulk of that training takes place at the Uintah Basin Applied Technology College, where oil and gas companies are sponsoring students enrolled in the school's petroleum technology program.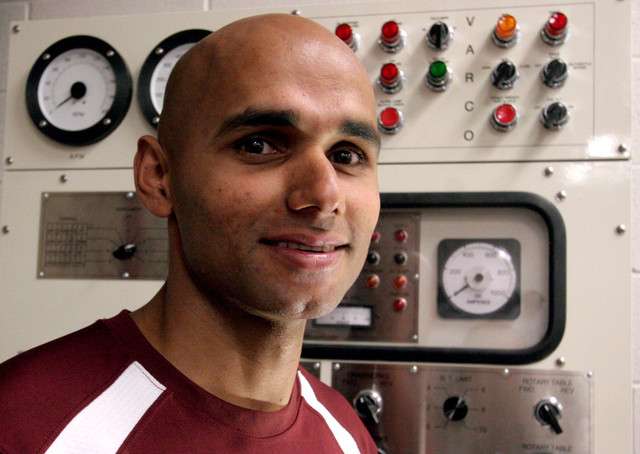 UBATC instructor Walt Burfitt said roughly 70 percent of the students involved in new-hire courses at the school are from outside the area. Some have advanced college degrees, he said, and they're coming from the Wasatch Front or from states like California, New Mexico and Texas.
"I asked one of them, 'What are you doing here?'" Burfitt said, referring to a student with a master's degree who he described as a "Silicon-Valley-executive-type."
"He told me he couldn't find work" in his field, Burfitt said.
Tara Gautam, who emigrated from Nepal seven years ago and recently became a U.S. citizen, is one of Burfitt's students.
"This is a beginning for me," Gautam said, adding that he'd like to someday work as an engineer for an energy company.
Gautam moved to Vernal from Sheridan, Wyo., earlier this year. It was a move motivated by word of the Uintah Basin's economic promise, he said.
"What I heard, and then when I came here, what I see, it made me feel like I wanted to be here," Gautam said. "And seeing all this opportunity … coming from Nepal, this is a great deal for me."
The program Gautam is part of teaches students about all aspects of the energy industry and provides hands-on experience. It's already opened doors for him with a few prospective employers, he said.
"I hope to hear from them soon," he said.
Email:gliesik@ksl.com
×
Related stories
Most recent Utah stories