Estimated read time: 3-4 minutes
This archived news story is available only for your personal, non-commercial use. Information in the story may be outdated or superseded by additional information. Reading or replaying the story in its archived form does not constitute a republication of the story.
SALT LAKE CITY — The Salt Lake Chamber says $5 billion have gone into the revitalization of downtown Salt Lake City, and a major part of that is soon to open in the new City Creek Center.
The project is nearly finished, and H. David Burton — presiding bishop of The Church of Jesus Christ of Latter-day Saints, and the man who has overseen City Creek from the beginning — anticipates the center's Mar. 22 grand opening will be just that: grand.
---
We feel terrific. We've accomplished, we think, what we set out to accomplish.
–H. David Burton, LDS Church presiding bishop
---
"Every time I come over here, I think about the vision President (Gordon B.) Hinckley had for this endeavor," Burton told KSL News in a recent interview. "We're well on our way to see a revitalization of the environs of the Salt Lake Temple and downtown Salt Lake."
More than a decade in the planning, and the man whose life has been consumed with the building of that vision is pleased.
"We feel terrific," Burton said. "We've accomplished, we think, what we set out to accomplish."
The partnership with Taubman, Inc., he says, has been incredibly good.
"We have not had the depth of the recession that some places in the country have had," Burton said.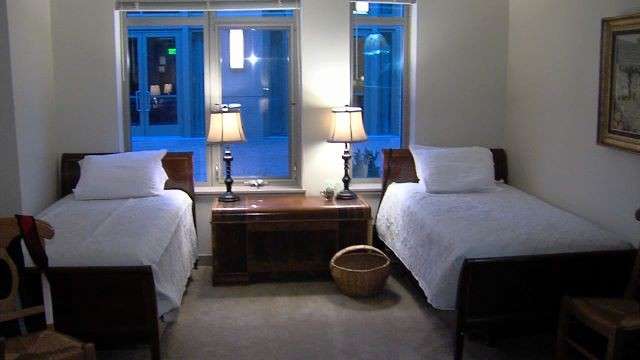 But recent news that some stores are relocating from Gateway Mall, located just west of City Creek, to this new shopping center, KSL News asked is there room for more than one mall downtown?
"Even more than that," was Burton's reply. "Trolley Square is a vibrant place, and certainly the Gateway is a vibrant place. I think there is room for a synergistic approach to making this a regional kind of center."
City Creek, he believes, is the only major retail mall project opening in the United States this year.
"There's a lot of eyes focused on Salt Lake City — not only because of the retail, but because of the mixed use in an urban setting," Burton said.
Mixed use, as in dining and urban living; three condominium buildings have opened. The view from The Promontory, Richards Court, and The Regent at City Creek allows residents to see City Creek Center, Salt Lake City and miles beyond.
Only 30 percent of the condos have sold so far, but 97 percent of their neighboring apartments are full.
Related:
Urban living has its advantages, says Doug Wilks, who came from Northern California to be the managing editor for the Deseret Media Companies News Division. From work at the Triad Center, he is a few quick stops on TRAX to the City Creek Landing Apartments.
Doug and his wife, Christiana, showed KSL News around his new two-bedroom home.
"To be honest, it just came down to how I felt," Christiana said. "The city proper is where I felt most at home." And that feeling, the Wilkses say, includes a new energy and meeting new people.
"There's a couple upstairs, on the fourth floor, who moved in a couple of months ago, (and we) met another couple who moved in six months ago from California," Doug said. "You start seeing there's a lot of young people here, a lot of vibrancy."
That vibrancy comes from the arts, the restaurants, but also just the convenience of walking in a city now lighting the way to the future. For Burton, that aspect is very important.
"I could shed a tear very easily," he said. "This revitalization is a re-energizing of htat great pioneer spirit that permeates this community and permeates this valley."
×
Photos
Related links
Most recent Utah stories