Estimated read time: 4-5 minutes
This archived news story is available only for your personal, non-commercial use. Information in the story may be outdated or superseded by additional information. Reading or replaying the story in its archived form does not constitute a republication of the story.
SALT LAKE CITY — Cathie Chansamone is in the minority.
You might think suffering verbal and physical abuse from her husband for nine years would be enough to call her story rare by itself, but unfortunately it's not. It was the day he threatened her two kids, a 6-year-old son and a daughter with autism, that changed it all.
"I knew I wanted to get out, I just didn't have the money," Chansamone said. "I had no friends to go to, didn't have a lot of close contact with my family; because that's what most abusers do, they kind of cut you off as best they can."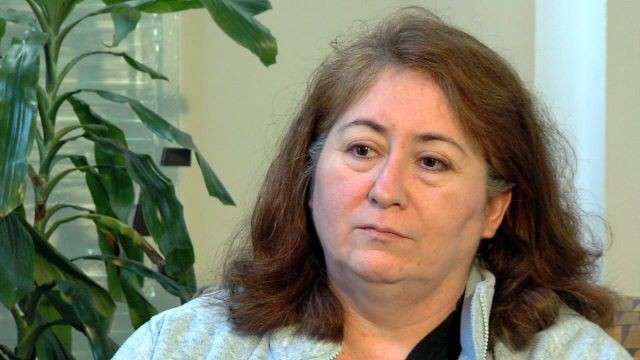 The minority-part of her story is that she was able to eventually walk away for good. Twenty-one years ago, she did what most women don't do: she packed up her two children and left.
With nowhere to go and little money, Chansoamone slowly made a new life for herself and her kids — eventually finding a home, a job and a future.
When she first saw the video of a burning home outside Seattle on Feb. 5 and heard the news that Charlie and Braden Powell had been killed by their father, Josh Powell, she couldn't help but think of her story and all those times she hesitated to leave. It could have been her kids.
"If you're thinking about not getting out, look what happened to the Powell kids. They didn't make it past adulthood," Chansamone said.
---
"If you're thinking about not getting out, look what happened to the Powell kids. They didn't make it past adulthood." Cathy Chansamone, abuse victim
---
#chansamone_quote
Sadly, there are many Utah children who met the same fate as Charlie and Braden: Ethan Stacy, Shelby Andrews, and Dania Rosiles, to name a few.
How could no one have known? Why didn't anyone say anything?
Asha Parekh is the director of the Family Justice Center in Salt Lake City. She says most people who suspect an abusive household rarely speak out.
"I think there's still a lot of shame associated with being a victim in our society," she explained.
Parekh's job is to spread the message that there is help out there. She says the first step you should take is to report abuse by calling the Family Justice Center's hotline. A real person will take down your information and notify either police or the Division of Child and Family Services.
Reporting Abuse
If you are involved in or feel like you know of an abusive household, immediately call:
The Family Justice Center or the YWCA hotline (24-hour): 801-537-8600
Statewide Child Abuse Hotline (24-hour): 1-800-678-9399
Next, Parekh says, an investigator will review the case and determine the next course of action. If it's an immediate call for help, they can dispatch police.
But even if you just need to talk to someone because you're unsure what to do, hotline workers are there to listen.
"Many times, victims are really afraid to reach out for help," Parekh said. "They don't understand what's going on, they don't know where to call, or they are just afraid to talk to anyone outside the family about what's going on."
The Utah DCFS says it investigated nearly 20,000 complaints of child abuse in 2011 alone; 7,000 of those were found to have some merit.
The most common abuse allegations involved children witnessing domestic violence and kids being abused physically or sexually themselves.
Chansamone says above all, despite the fear she felt for nearly a decade, making that call and taking her kids out of an abusive home saved their lives.
Related:
Here are some of the signs of abuse you should look for if you are concerned about a child you know:
With regard to physical abuse:

Look for unexpected burns, bruises, or black eyes.
Another possible sign of abuse is if he/she is absent from school frequently.
A child may also cower as another adult approaches.

Signs of sexual abuse include:

Difficulty walking or sitting
The person might demonstrate a bizarre or sophisticated knowledge of sexual activity at a very young age
The child might frequently attempt to run away
Parents may also seem extremely over protective of children around other kids, especially kids of the opposite sex
So many people have asked, how could these child abuse stories have ended differently? Perhaps something as simple as a phone call might have made the difference.
×
Related links
Related stories