Estimated read time: 4-5 minutes
This archived news story is available only for your personal, non-commercial use. Information in the story may be outdated or superseded by additional information. Reading or replaying the story in its archived form does not constitute a republication of the story.
WEST VALLEY CITY — On a weekday night in February, Kim Hale and her 14-year-old daughter wash dishes together in their home.
It's a typical mother-daughter moment. But for Hale, it's just another reminder of what should have been. "Her name's on my arm," Hale said, showing her left forearm.
The blue ink says "Shelby," the name of her oldest daughter, who was also known as "Tink." Hale has a Tinkerbell tattoo too.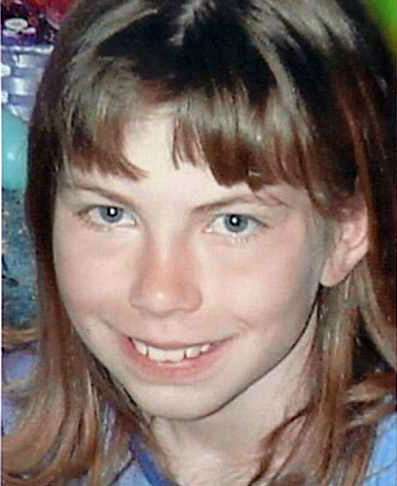 Shelby would have been 16-years-old this year. "She would have started dating, learning how to drive a car, her first prom," Hale said.
Shelby was only 10 years old when she died, on Aug. 1, 2006. She had been locked in a linen closet where she struggled to breathe and choked on her own vomit. Her abusers were own her father and stepmother: Ryan and Angela Andrews, who are now in prison.
"While they were watching a movie, and she called out to her father and said, 'I can't breathe!' And he got up to get off the couch to go check on her and Angela said, 'Don't do that. She's just playing you.' And he sat back down," Hale said. "And when they went after the movie was over, she fell out of the closet, dead."
Only then, did Hale discover the kind of life Shelby had been subjected to. The last year of her life my have been the worst.
Related:
"When I saw her body after she died, 80 percent of her body was covered in bruises and bite marks from the top of her head to the soles of her feet. It was disgusting," Hale said. "It took my breath away. I collapsed against the wall. I couldn't even believe."
Shelby's case made headlines. It was one of the worst police in Syracuse and prosecutors in Davis County had seen.
Not all abuse stories are uncovered, and they're happening behind closed doors in alarming numbers — especially in Salt Lake County, where prosecutors noticed a disturbing trend surfacing last year. Cases of physical abuse surpassed sex crimes against children, which isn't typical.
"The fact that they could noticeably discern there was a difference, that was troubling because obviously that tells you a trend is there," said Salt Lake County District Attorney Sim Gill.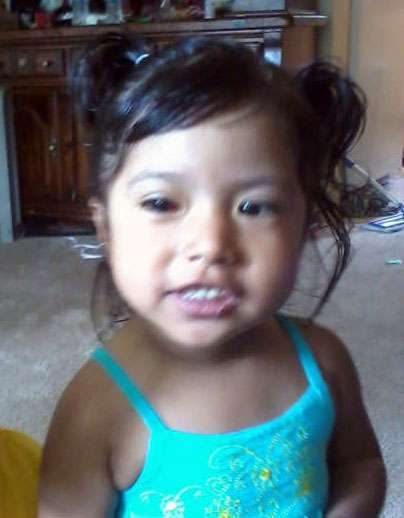 There's no definite answer that explains why it's happening. Some blame the downturn in the economy.
More people may also be reporting abuse, and physicians are better trained at recognizing the signs.
Doctors knew 2-year-old Dania Rosiles had been abused when she was brought to a hospital last summer. She eventually died.
Charging documents say the toddler had bruises all over her stomach, chest and back, as if someone had repeatedly punched her. Some of her hair had also been violently pulled out of her head.
Police arrested Dania's mother's boyfriend, Juan Rivera- Aguilar, who admitted he "lost it."
That case also made the news, but many others didn't get that kind of attention: a father who punched his son with a closed fist for three minutes until he blacked out; a woman who beat her daughter with a belt because she was upset over her school attendance; and another mother who beat her 8-year-old and 11-year-old sons — the 8-year-old said she only stopped when blood started to come from his ear and nose.
"I have everything from people who are just physically, just beating their children for discipline reasons with belts and cords and what not, to people who are using lighters to burn their children," Gill said.
Report Child Abuse
To make a report of child abuse in Utah, call:
The Child Abuse and Neglect Reporting Line (Salt Lake County — 24-hour): 801-281-5151
Child Abuse Hotline (Statewide — 24-hour): 1-800-678-9399
CLICK HERE for information on how to tell if a child is being abused.
By the end of 2011, Salt Lake County had filed 69 child abuse cases, 45 of which were felonies. Thirteen of those cases are still under investigation.
Gill says those numbers ought to be a wake-up call. "We will never be able to prosecute our way out of this problem," he said.
It's a problem that's preventable.
Gill says child abuse is such a concern, he's made if the focus of a summit, planned fall 2012. The summit will address the problem and how to find collaborative ways to solve the problem.
Meanwhile, Hale says her three kids never told her about the abuse. But instinct told her something wasn't right. She says just one phone call could have made a difference.
"If you think something is going on, call somebody, call the police," Hale said. "I just wish, looking back, that we had done that."
×
Related Links
Related Stories