Estimated read time: 2-3 minutes
This archived news story is available only for your personal, non-commercial use. Information in the story may be outdated or superseded by additional information. Reading or replaying the story in its archived form does not constitute a republication of the story.
Amanda Butterfield ReportingA real estate agent living in Draper was killed by her husband. Police say he then turned the gun on himself. Neighbors are stunned by the news and say they never heard of any abuse going on.
Nothing like this has ever happened in the neighborhood near 14200 South and 900 East. It's a relatively new area, and the Richards had only lived there about three years. Thursday morning Lynn and Daniel Richards were found dead in their home.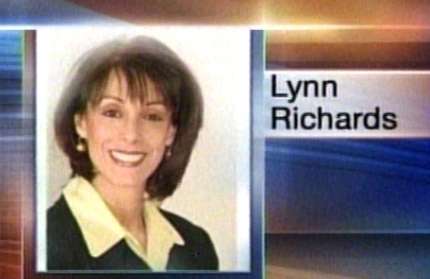 Neighbor Mike Weichers said, "We never would have imagined anything like this would have happened."
Weicher can't believe his neighbors are dead; no one can.
Susan Weicher says, "I was so upset and shaken. I loved them and I loved her."
Police say it began Wednesday night. That's when they got a 911 call about a domestic disturbance. When officers arrived it was quiet, and they left. Thursday morning police got another call from a contractor saying he couldn't find the owners, and something was wrong.
Sgt. Allred, with the Draper police, said, "At that time officers found the two persons dead in the master bedroom. The female died of numerous gunshot wounds, the male of a single gunshot wound to the head."
That evidence leads police to be confident it was a murder-suicide. No friends, neighbors or co-workers we talked to knew of any violent history with the couple.
Co-worker Genavieve Zadeh said, "I am just absolutely in shock. You just have those feelings that how come someone didn't know, someone had to know."
No one knows why Lynn's husband would kill her.
"We don't have any specific motive at this point in time," Sgt. Allred said.
Susan Weichers said, "They were wonderful people, and we really loved them."
Police have a lot of evidence to go through, including bullets and casings. Autopsies are also being done on both bodies.
×
Most recent Utah stories