Estimated read time: 2-3 minutes
This archived news story is available only for your personal, non-commercial use. Information in the story may be outdated or superseded by additional information. Reading or replaying the story in its archived form does not constitute a republication of the story.
Photo Courtesy Utah Museum of Natural HistoryEd Yeates Reporting
One formidable monster! That's how researchers describe a brand new dinosaur pulled from its grave in Grand Staircase-Escalante National Monument.
It was officially presented to the international press today at a news conference in southern Utah.
In 2004, pieces of a beast were lifted from gravesites in Grand Staircase. The most impressive was a skull unearthed by California's Raymond M. Alf Museum that was turned over to the University of Utah and the Utah Museum of Natural History for more study.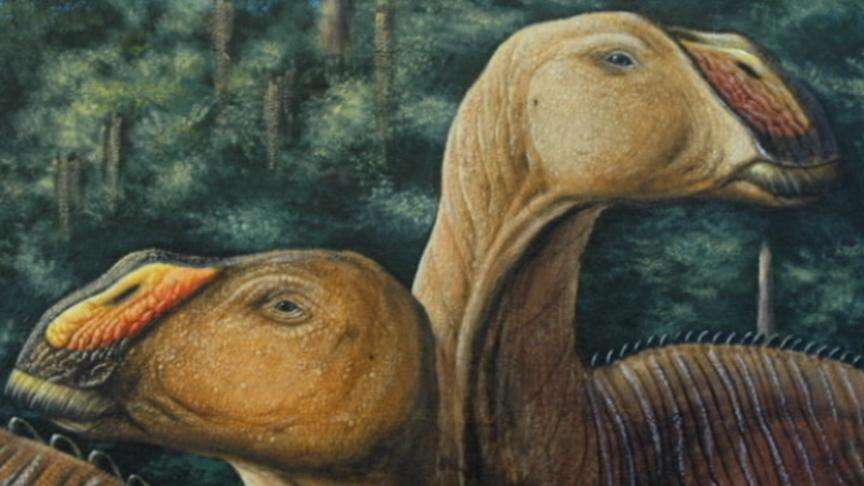 "It took almost two years, with incredible patience, to put the skull together. And when it finally emerged, the jaws were huge."
As Eric Lund put the final pieces together, his colleagues matched the skull with other bones found in Grand Staircase.
It was evident this 75-million-year-old find was no ordinary duckbill dinosaur. "This duckbill dino was 30 feet long. Its arms were absolutely massive. The single arm bone is about three to four feet long, which is as long as my entire leg. And that's just the upper arm. And the skull itself is almost a meter long," explained Terry Gates, paleontologist at the Utah Museum of Natural History.
Gates says the newly named Gryposaurus Monumentensis, or hook-beaked lizard from the monument, was robust and strong, sort of the Arnold Schwarzenegger of duckbills.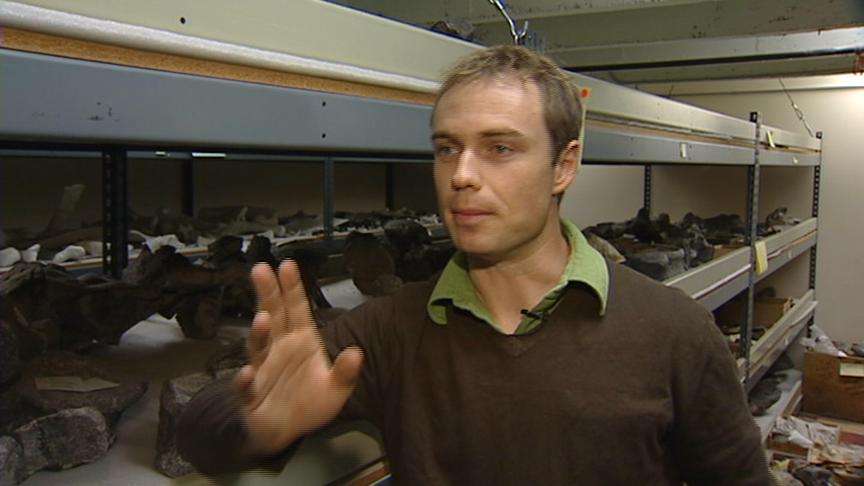 While the skull was shorter than its cousins, this guy boasted a very large and round lower jaw with lots of teeth and a huge snout. "You allow yourself to be able to get more power within a single bite, without increasing jaw muscle," Gates explained.
This part of Utah 75 million years ago must have had lots of foliage for this beast to graze, chomp and chew through everything in its path. "And it is really chomping really hard on all sorts of plant material. You have yourself one formidable monster," Gates said.
Perhaps Grand Staircase was its last refuge, evidence of how the whole region of western North America was dramatically changing 76 to 65 million years ago.
Are there more questions that lie within this ghostly shadow? You bet; enough to trigger a lot more research.
This latest dinosaur is the second of nine new discoveries that have been pulled from Grand Staircase-Escalante National Monument.
(The Associated Press contributed to this story.)
×
Related links
Most recent Utah stories