Estimated read time: 2-3 minutes
This archived news story is available only for your personal, non-commercial use. Information in the story may be outdated or superseded by additional information. Reading or replaying the story in its archived form does not constitute a republication of the story.
TAYLORSVILLE — Maya Fullmer Silvera moved effortlessly on the balance beam.
She performed graceful handsprings, backwards and forwards, during her floor routine and she nailed the vault — twice. The 13-year-old gymnast wasn't strong enough Friday to handle the high bars, but she's getting there.
"It's a hard thing to accept and we're still coming to grips with it. She didn't have a heart condition since she was born," said Joe Fullmer, Maya's dad.
---
Never once, not once did she complain. She would always say, 'I want to do more.' 'I can do more.'
–Mary Wright, gymnastics coach
---
#wright_quote
Just six months ago, the heart that doctors removed from Maya's chest actually stopped beating on the table next to her. Maya was one of four teens who received an unexpected heart transplant at Primary Children's Medical Center during the same month last year.
"She's been a competitive gymnast and in great shape and then this comes out of the blue," Fullmer said. Through the initial illness and the transplant procedure that followed, Maya lost 20 pounds. It was 20 pounds that most gymnasts, including the South Jordan teen, can't really afford to lose.
And it has been a gradual process getting her back to her old self.
"When she came back into the gym, I was terrified," said Mary Wright, owner and head coach at Olympus Gymnastics in Sandy. "Every day, her only love was just to come back and do gymnastics."
Wright put Maya to work, doing basic moves at first.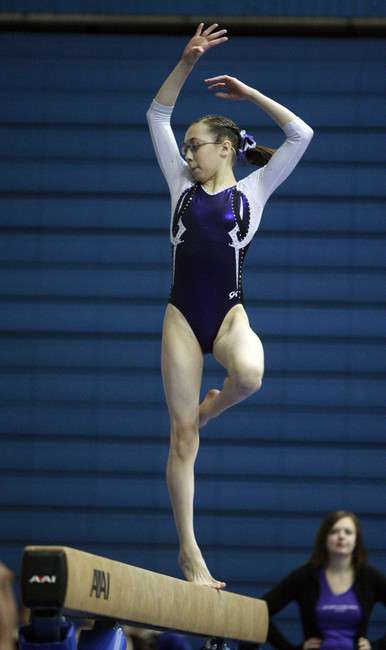 "She would do maybe 10 minutes of working out and her muscles just hurt all over because she had been lying in a bed for three or four months," Wright said. "Never once, not once did she complain. She would always say, 'I want to do more.' 'I can do more.'"
Maya still has a bumpy road ahead, as her new heart continues to beat faster than is normal, but as usual, she's determined to be better.
"My heart's been doing arrhythmias, but they're going to fix that," she said. An ablation procedure, the third since the transplant, is scheduled for next week. Maya pushed the date for the surgery back so she could compete during Friday's annual Crystal Cup gymnastics meet at Salt Lake Community College.
"She's not using (her transplant) as an excuse for stopping what she loves," Fullmer said. "She's been doing gymnastics since she was 4 ½ and she loves it. A little heart transplant is not going to slow her down."
And it didn't on Friday.
Her dad said, "She's, well, you know, it's a cliché or a pun around the family, but she's got heart. The heart of a champion."
Maya competed with her Olympus Gymnastics team in as many events as she could muster. "I'm a little nervous, but excited," she said.
Her proud family and friends sat in the audience, cheering her on.
"Who would expect that six months after all that, that she'd even be competing," Fullmer said. "I'm so proud of her. She has a goal of competing for BYU and I think she will do it."
----
Contributing: John Hollenhorst.
×
Photos
Related links
Most recent Utah stories