Estimated read time: 4-5 minutes
This archived news story is available only for your personal, non-commercial use. Information in the story may be outdated or superseded by additional information. Reading or replaying the story in its archived form does not constitute a republication of the story.
NORTH OGDEN — Prosecutors say 16-year-old Alexis Rasmussen was having a "relationship" with Eric Millerberg that involved him providing her with drugs before she died.
Alexis died from a drug overdose before her body was dumped in a remote area of Morgan County, Weber County Attorney Dee Smith announced Tuesday.
Eric Millerberg, the man whose children she would babysit on occasion, was charged with child abuse homicide, a first-degree felony; obstruction of justice, a second-degree felony; unlawful sexual activity with a minor and abuse or desecration of a human body, both third-degree felonies.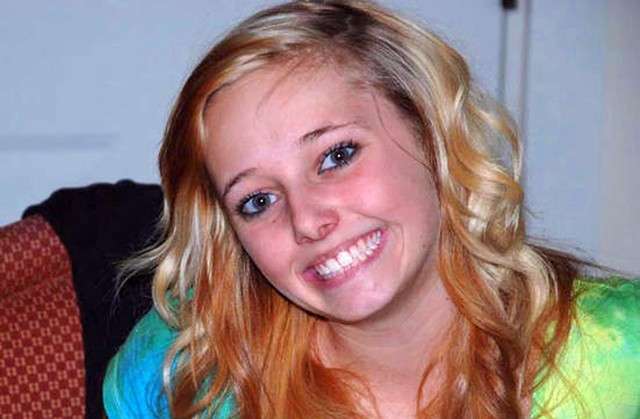 Smith explained that a child abuse homicide charge can be filed even if the intent of the defendant wasn't to cause death. But by acting "recklessly in the course of committing child abuse," the charge is warranted.
Millerberg's wife, Dea Millerberg, was also charged in 2nd District Court Tuesday with abuse or desecration of a human body, a third-degree felony. Smith called her involvement "minimal" compared to her husband's role in Alexis' death.
Dea Millerberg was "relieved" that charges were filed, her attorney Michael Bouwhuis said in a statement.
"She has always maintained that she did not cause the death of Alexis Rasmussen, and this charge bears that out," he said. "She is very sorry about the untimely death of Alexis Rasmussen and sincerely hopes that the Rasmussen family will someday soon find healing and comfort."
The Millerbergs' relationship with Alexis Rasmussen
The North Ogden teen was last seen Sept. 10, 2011, when her family said she went to the home of Eric and Dea Millerberg to baby-sit. Her body was found Oct. 18 near a river in Morgan County.
Sometime during the late hours of Sept. 10 and early morning on Sept. 11 inside the Millerberg residence, Alexis died of an overdose from drugs provided by Eric Millerberg, Smith said.
"Our view is, providing and administering certain controlled substances to a minor in the way they were administered in this case results in an act of child abuse," he said.
Smith would not say what drugs Alexis was provided or whether Dea Millerberg was present in the home at the time of her death or whether Alexis had actually done any babysitting at all that night.
However, Alexis' friends told investigators that she was often paid with Xanax for babysitting, according to a search warrant filed in November.
"In the months leading up to the disappearance of Alexis, she was heavily involved in narcotic use, specifically methamphetamine and prescription medication," the warrant states.
The desecration is alleged to have occurred on Sept. 11, according to the charges.
A search warrant filed earlier in the case painted a picture of Eric Millerberg not wanting to go back to prison and Dea Millerberg wanting to protect her husband. A friend told investigators that Eric Millerberg said he was "not going back to prison for that girl," the warrant states.
Another informant described a kind of crash pad at the Millerberg house. The person said Eric Millerberg would talk about two 16-year-old girls who hung out there and one wanted to be "shot with narcotics and he stated he eventually did that for her."
The investigation into Alexis Rasmussen's disappearance and death
Smith said the investigation has been difficult because many of Alexis' friends were initially uncooperative with police because they were afraid about officers uncovering their own questionable activities.
"A lot of people who should have cooperated with (investigators) didn't cooperate with them, for a variety of reasons," he said.
---
That wasn't a lucky discovery. They went to that location expecting to find Alexis.
–Dee Smith, Weber County attorney
---
Furthermore, police kept getting reports of sightings of Alexis that they had to check to see if they panned out into anything.
But after Oct. 18, when Alexis' body was found, Smith said the focus of the investigation shifted. It was a tip that led detectives to her body.
"That wasn't a lucky discovery," he said. "They went to that location expecting to find Alexis."
Since that time, many search warrants have been served and pieces of evidence have been shipped to labs out of state for analysis.
Smith said he does not anticipate anyone else being charged in connection with the case.
Eric Millerberg is currently in the Utah State Prison for a drug-related probation violation. Dea Millerberg was scheduled to appear in court May 24 on unrelated charges of falsely obtaining or dispensing a prescription and endangerment of a child or a vulnerable adult, third-degree felonies. She was out on bail Tuesday. Her attorneys were making arrangments for her to surrender on the new charge.
North Ogden Police Chief Polo Afuvai said Tuesday's charges have been a long time in coming.
"We're hopeful that we can now move forward and see the case through the court system," he said. "We hope to give the family closure."
Smith said he had met with Alexis' family last week to advise them of the charges being filed.
---
Written by Pat Reavy with contributions from John Daley.
×
Related stories
Most recent Utah stories