Estimated read time: 2-3 minutes
This archived news story is available only for your personal, non-commercial use. Information in the story may be outdated or superseded by additional information. Reading or replaying the story in its archived form does not constitute a republication of the story.
Marc Giauque and Carole Mikita Reporting In an attempt to open the door to international and national journalists, The Church of Jesus Christ of Latter-day Saints held a first-ever online question-and-answer session with religion reporters.
Apparently, church leaders feel that many stories coming from outside of the state are being written about the faith, but there is still a lot of misinformation.
Mitt Romney's presidential campaign makes news daily. So does his Latter-day Saint faith.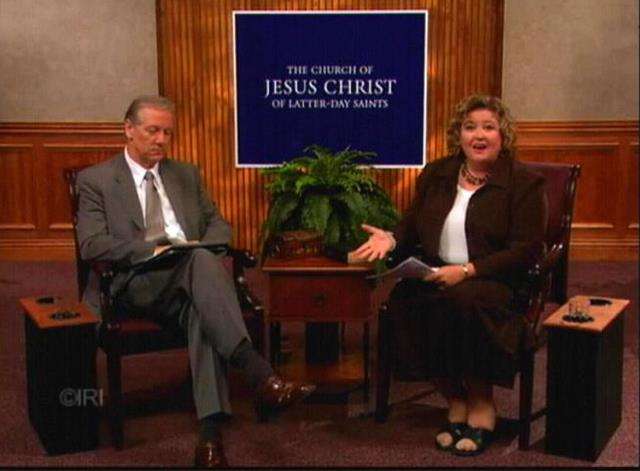 Church spokeswoman Kim Farah says if you'd typed in the words "Romney" and "Mormon" in an Internet search a year ago, you might have yielded 15,000 results. Now, she says there are more than one million.
And the recent trial of polygamist-sect leader Warren Jeffs has received national coverage, which inevitably brings the history of the LDS Church into stories.
"This is a time when there is a national conversation going on about us. We want to make sure that we do everything we possibly can to help you report that accurately," explained Michael Otterson, public affairs director for the LDS Church.
Otterson and Farah invited religion reporters to a first-ever Internet exchange. The Washington Post, Boston Globe, Houston Chronicle and others participated.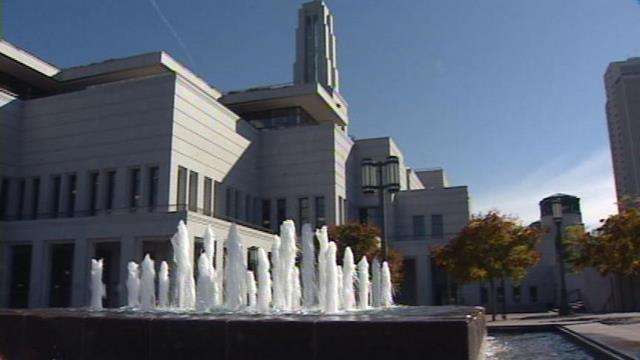 A Religion News Service reporter asked about the Church officially backing Republican Mitt Romney for president. "We have Republicans, and we have Democrats, and we have Independents, and we have Libertarians, and we have on and on and on ... who are faithful Latter-day Saints," said Elder M. Russell Ballard of the Quorum of the Twelve Apostles. "So, the church is politically neutral."
Arizona's East Valley Tribune asked why, with so much resistance, the Church doesn't just acknowledge it is not truly a Christian faith? "We're not Protestant, we're not Catholic ... we hold a unique place in the religious mosaic, as restored New Testament Christianity, but we are Christians. And quite frankly, we don't need others to agree with us," Farah said.
Another question: Is the church the fastest growing?
The answer: It does not claim to be the fastest growing. It is now the fourth largest in the U.S., with 13 million members worldwide. "The indication of that growth is maybe best seen in our buildings. We build a new chapel every working day of the year somewhere in the world," Otterson said.
Public affairs representatives say to better explain the faith, the church's apostles will meet more often with editorial boards of major newspapers around the country. There also will be more opportunities for background briefings and on-the-record interviews with reporters.
To hear the Web conference in its entirety, click the audio link on the right.
×
Related links
Most recent Utah stories