Estimated read time: 2-3 minutes
This archived news story is available only for your personal, non-commercial use. Information in the story may be outdated or superseded by additional information. Reading or replaying the story in its archived form does not constitute a republication of the story.
SALT LAKE CITY -- During this legislative session, a child advocacy group typically associated with education is taking a strong stance on e-cigarettes. The Utah PTA is keeping the issue active, even as a bill that would ban the device in public places is now on hold.
The Utah PTA works with lawmakers to make sure children come first, whether it's their education or health. One of their big concerns this year is exposure to e-cigarettes.
Nearly 8 percent of Utah's twelfth-graders reported they had experimented with e-cigarettes and 3 percent had used them in the past 30 days, according to a 2011 Utah Division of Substance Abuse and Mental Health survey of more than 55,000 Utah school children, conducted by the Utah Department of Health. For the first time, the agency this year paid to add questions concerning e-cigarettes, however, the data remains unpublished at this time.
"The PTA is about education but we're also about children's issues," said Gainell Rogers, president of the Utah PTA.
The Utah PTA is keeping an eye on the fate of House Bill 245, which could amend the Indoor Clean Air Act to prohibit the use of hookah pipes and e-cigarettes in public places.
A healthy debate about the bill yesterday led nowhere, putting the legislation on hold. But the PTA has made the issue of e-cigarettes a top priority this year, along with education funding and internet dangers.
"Because we don't know all the ramifications of e- cigarettes. We'll be watching that. But we assume that there are probably some hidden consequences that we're not aware of yet," Rogers said.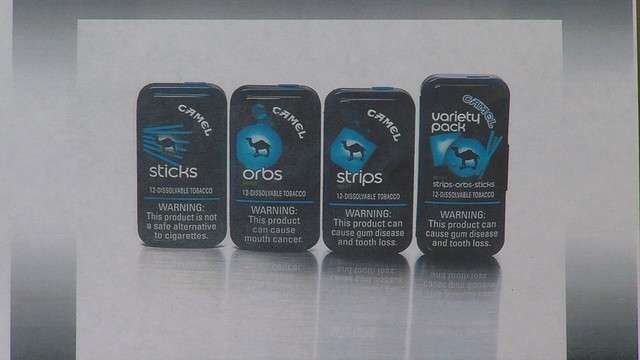 Rogers says that's enough to raise concern for the PTA.
"We are being proactive on that part and if we err, we want to err on the side of safety for children," Rogers said.
E-cigarettes are also on the watch list for the American Cancer Society, but until there's more research on their effects, the organization won't take a stance on it.
"Our researchers are doing investigating and once they come up with what really is in an e-cigarette and what the effects will be on a person that the society will take a position," said Sharlene Bozack, of the American Cancer Society.
For now, the American Cancer Society is spreading the word about disposable tobacco. This morning, they rallied at the capitol, to educate lawmakers about new trends, like dissolvable tobacco products, that could be making their way to Utah.
"They're like snuff and they can be sticks. They can also look like Tic Tacs," Bozack said.
KSL talked to Rep. Bradley Last, R - Hurricane, this afternoon. He sponsored House Bill 245 and said the committee could address the bill again, with some changes made to it, in the next week or two.
Written with contributions from Wendy Leonard
×
Photos
Related links
Related stories
Most recent Utah stories