Estimated read time: 2-3 minutes
This archived news story is available only for your personal, non-commercial use. Information in the story may be outdated or superseded by additional information. Reading or replaying the story in its archived form does not constitute a republication of the story.
TAYLORSVILLE — Stolen cars, fraudulent bank transactions, and officers finding an abandoned car on the side of the road with body armor and gun cases inside; they all sound like scenes from an action movie, but it's a story one local man has been living for the past week.
On Jan. 14, Josh Rossi left his home around noon for an afternoon ski at Alta. When he came back, his car was gone, stolen right out of his driveway with his wife inside the house.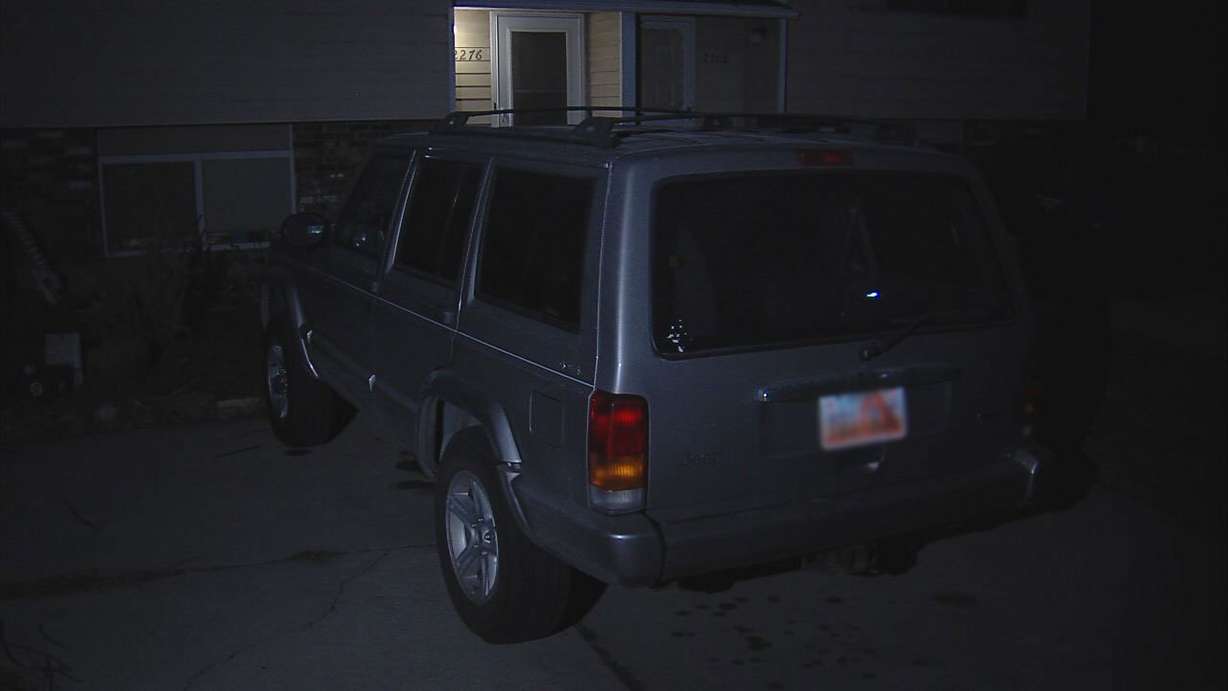 "She was there, she was safe, she was OK; and so I called the police to make a report for a stolen vehicle," Rossi said. But he wasn't hopeful of seeing his Jeep return.
In 2010, the Utah Department of Public Safety documented 5,364 vehicle thefts, yet only 400 cars were returned to their owner and the cases cleared.
Three days went by, and it appeared in Rossi's case all hope was lost. What he didn't know it at the time — in fact, he didn't know it until Jan. 17 — was the culprits who took his Jeep had been using a debit card they found in the console.
When Rossi's bank made that discovery, this case of a hot car really heated up. A representative called him right away to notify him of some suspicious charges.
"Five minutes ago, that's when that purchase took place," Rossi said the representative told him. "So, I basically went over to the Target where the purchase was made."
---
Them recovering it, I got faith in them again. That was phenomenal.
–Josh Rossi
---
There was no sign of the suspects or his stolen ride. In all, Rossi used the newly appearing charges to chase his stolen car and debit card around for the better part of a day until he gave up hope and cancelled the card.
Then, Thursday morning, Rossi got another phone call, this time from police. Officers said they found his Jeep abandoned pretty close to where all those charges were made.
"Them recovering it, I got faith in them again," Rossi said. "That was phenomenal."
The return of Rossi's Jeep is one of only a few happy endings with motor vehicle thefts in Utah. More than 90 percent of stolen vehicles never make their way back home.
Email: awittenberg@ksl.com
×
Most recent Utah stories