Estimated read time: 2-3 minutes
This archived news story is available only for your personal, non-commercial use. Information in the story may be outdated or superseded by additional information. Reading or replaying the story in its archived form does not constitute a republication of the story.
PLEASANT GROVE — Imagine being pulled over by the police because you honked your horn. That is what a Pleasant Grove man claims got him a ticket
While it's true you can be cited for honking your horn when it's not an emergency, it rarely ever happens. And KSL News looked into this story, we found it had nothing to do with horns, but more of a lesson about being careful what you post on social media.
It's human nature to complain about getting a ticket, but Collin Kartchner took his frustrations to the Internet.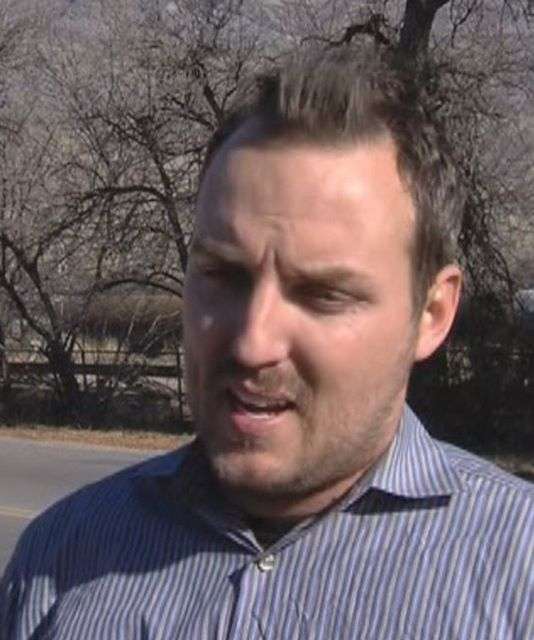 "I'm like more of a therapist, let them vent on my behalf," Kartchner said. "I've had hundreds of people email me and message me and say, 'That was hilarious.'"
While getting a ticket for honking your horn sounds outrageous, Kartchner's numerous Facebook rants, including disparaging remarks about the officer, got the attention of police.
"He has started a campaign on Facebook about this incident, and the problem with the campaign is he's not telling what really happened," said Pleasant Grove Police Capt. Michael Smith.
Police only had to watch Kartchner's own YouTube video of the traffic stop to prove his story was false.
In the video, Kartchner asks the officer, "Why are you pulling me over right now?"
"Because you do not have a valid driver's license," the officer replies.
"How do you know this?" Kartchner asks.
"Because I just ran it," the officer says.
What Kartchner forgot to tell his Facebook friends was that just 10 minutes earlier, the same officer had given him a speeding ticket but let him off with a warning for having an expired driver license. But Kartchner got the officer's attention again by driving by and laying on the horn.
During the second stop, the officer told Kartchner to call someone to pick up his car.
"Why do they have to come pick it up," Kartchner asks the officer.
"You don't have a valid driver's license," the officer says.
Kartchner kept arguing, so the officer called for backup, and that's when Kartchner got a ticket for honking his horn — along with one for not having a valid license.
Kartchner has since pulled his video from YouTube, but isn't quite ready to apologize to the police. "I'm not going to honk and wave at another officer again, I promise you that," he said. "I learned my lesson."
While Kartchner claims he has since renewed his driver license and will pay the speeding and expired license tickets, he insists he is going to fight his citation for honking his horn.
×
Most recent Utah stories