Estimated read time: 3-4 minutes
This archived news story is available only for your personal, non-commercial use. Information in the story may be outdated or superseded by additional information. Reading or replaying the story in its archived form does not constitute a republication of the story.
MIDVALE — The sky was gray Tuesday when Stephanie Cook went to visit the headstone placed in memory of her mother.
She wiped off the brown grass obstructing the words: "My Loving Mother. Bobbi Ann Campbell. April 25, 1970-December 27, 1994. You will never be forgotten."
Cook appreciates being able to have a place to go, to visit and place flowers, but she knows her mother isn't buried beneath the plaque. That makes things difficult even now — 17 years after the woman went missing.
"I don't know if she's alive or if she's gone for good," Cook said. "My mom was my best friend. If you lose somebody in your family, it's easier. You have a headstone. You know where they are.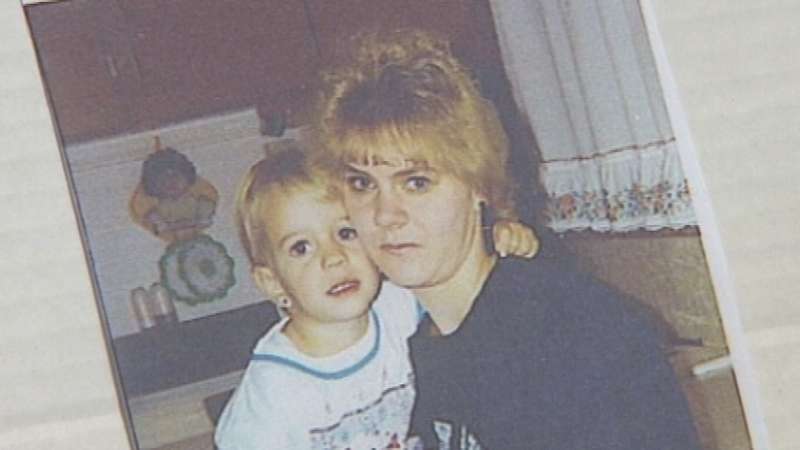 "I don't know if my mom's out there hurting, suffering somewhere. She deserves to be found," she said.
Bobbi Ann Campbell disappeared 17 years ago. She dropped off Cook, then 5 years old, at a friend's house while she went to pick up her paycheck and buy groceries.
No one knows what happened to her after that. Police are investigating, but there have been no leads.
Last year, Cook's great-grandmother bought her a memorial plaque at Larkin Cemetery in Sandy, where family and friends had a special memorial Tuesday. Cook helped design it.
"I put a dove on there because doves are free and they're peaceful," she said. "And the rose because roses remind me of my mom. She would have really liked it."
Cook comes here often to remember her mother. She said it gives her some comfort in a situation where there are so few answers. On Tuesday, she met with family and friends before releasing balloons.
Cook, now 22, was raised by her great-grandparents, but she said it was hard not having her mother around. Campbell was absent for her daughter's proms, graduation and wedding, but Cook said she doesn't feel anger when thinking of her mother's disappearance.
"Just sadness," she said. "I wouldn't be mad if I found out either way. I just need closure."
Cook said she sometimes thinks her mother just left town on her own, and other times she fears things much worse. But she and her mother were inseparable, making it hard for Cook to believe she left.
---
I'm never going to give up. I'm going to find my mom.
–Stephanie Cook
---
"She took me everywhere she possibly could," she said. "I went to work with her a couple of times. We went everywhere together."
After she disappeared, Campbell's car was found near the Jordan River. It was abandoned and unlocked. Her purse and money were both inside.
There have been reports of sightings, but Cook said none have amounted to anything. She holds on to a video Campbell took on Christmas Day in 1994 and her memories.
"I can remember her laugh and her smile," Cook said. "She had a great smile and beautiful bright blue eyes."
What she really needs at this point, though, is closure. And she is dedicated to seeing that she gets it.
"I'm never going to give up," Cook said. "I'm going to find my mom."
The Unified Police Department is actively investigating Campbell's disappearance. Those with any information have been asked call detective Todd Park at 801-743-5854.
----
Written by Emiley Morgan and Sandra Yi
×
Photos
Related Stories