Estimated read time: 2-3 minutes
This archived news story is available only for your personal, non-commercial use. Information in the story may be outdated or superseded by additional information. Reading or replaying the story in its archived form does not constitute a republication of the story.
Mary Richards and Richard Piatt Reporting There is an effort to revolutionize the way health insurance is administered in Utah, and it is the business community, not government, driving the effort.
The idea of health insurance for everyone in Utah is a basic building block for health care reform, but reform also includes health care costs and quality, too.
It's gotten to the point where the skyrocketing cost of health care is pushing the system to the breaking point.
Over the last 10 years, the median income for Utahns increased an average of 15 percent. Over that same time, family health care premiums increased 109 percent. If that continues, premiums will consume more and more of a family's income in the future.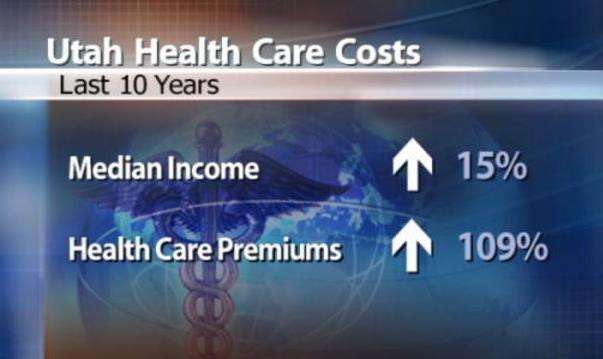 That fact worries this group, which is studying the issue and calling for reform. "Our health care system, the free market system, is going down. There's no question in my mind. We're failing," Dr. Tom Metcalf, a pediatrician, said.
About 130 business leaders have worked with the United Way of Salt Lake to draft a "blueprint" for change. Their driving force is concern over the huge number of people who are uninsured -- 360,000 right now, and it's a number that keeps growing.
Some used to have insurance, but their employers can't afford to provide the coverage they used to provide. "You can't have a huge category of expense that goes up double digits every year. Pretty soon you're just not able to provide a competitive service," explained Bruce T. Reese, president of Bonneville International Corp.
The United Way proposal would give beneficiaries a basic benefits package, no deductible and no coverage ceiling. Utahns would buy into the exchange run by a non-profit agency.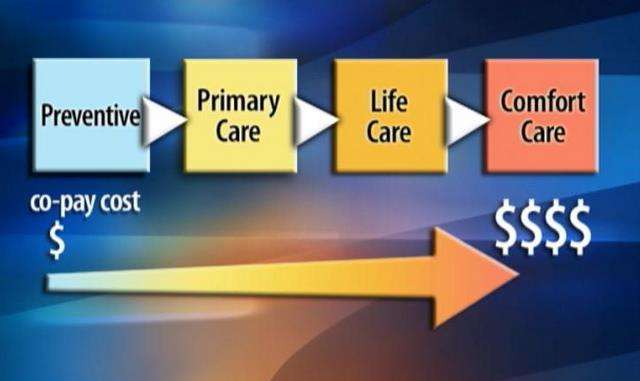 Under the plan, there would be a graduated scale for types of coverage: less out-of-pocket for preventative treatments like immunizations and more for what's called "comfort care," things like hip or knee replacements.
"If we'll apply the business principles that our businesses are founded on, we'll solve this problem. And we ought to do it before we have to rely on federal mandates," said Lane Beattie, president of the Salt Lake Chamber of Commerce.
But Representative Jim Dunnigan (R-Taylorsville) got a glimpse and is wary. "This exchange is really going to kind of turn the market for health insurance upside down. So I think we really have to ask ourselves, 'Is it worth it to do that to help the 13 percent that don't have insurance?'" he said.
Other opponents of the plan have questions about the role of government, about how to guarantee coverage for everyone.
The public is invited to share their concerns, too. In fact, a public comment period starts today. To find out how to do that and get more information on the proposal, click the related link.
×
Related links
Most recent Utah stories