Estimated read time: 2-3 minutes
This archived news story is available only for your personal, non-commercial use. Information in the story may be outdated or superseded by additional information. Reading or replaying the story in its archived form does not constitute a republication of the story.
John Hollenhorst ReportingLong before the Japanese thought of it, some residents of Utah were eating raw fish! It was a long time ago. We're talking dinosaurs here.
New evidence dug up right inside the city limits of St. George strongly suggests that dinosaurs regularly went fishing!
In recent years, paleontologists have been dusting off rocks and chipping away at the local geology in St. George. They're now certain that long before anyone thought of putting a school there, in the early Jurassic, there was a lake: Lake Dixie.
Andrew Milner, a St. George City paleontologist, said, "And it was full of large fish. We have thousands of fish fossils that we've found at this site."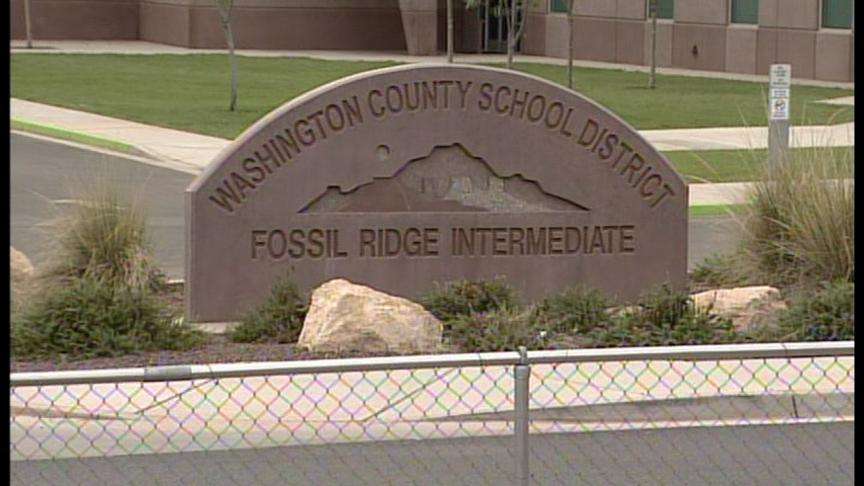 The new theory is that dinosaurs went swimming and fishing in the area almost 200 million years ago. "Yeah, they were actually kicking their feet and their toes were striking the bottom," said Milner.
At the nearby St. George Dinosaur Discovery site, they've preserved many of the fossils. The fish called semionotus kanabensis ranged in size from minnows to a mouthful, four feet long.
Just because the dinosaurs were swimming does that mean they were eating fish? Well there's a tiny detail that makes a pretty good case for that.
Semionotus kanabensis fish were not easy to gobble. They had hard bony scales covered with enamel armor to protect them.
"So basically a chain mail fish. And they're very well armored. But if you're able to penetrate through, there's a good tasty fish inside," said Milner.
Dinosaur teeth found in St. George seem to be a vital clue. Their tips are extremely worn. Almost all the teeth have serious wear marks along the sides.
Scientists now think the dinosaurs damaged and broke their teeth on a regular basis, getting healthy, high protein meals in the shallow waters of Lake Dixie.
The St. George Dinosaur Discovery site is open six days a week, Monday through Saturday from 10 a.m. to 6 p.m.
It's on the old Johnson Farm, where the owners halted construction work several years ago when they started finding huge numbers of dinosaur tracks.
×
Most recent Utah stories