Estimated read time: 2-3 minutes
This archived news story is available only for your personal, non-commercial use. Information in the story may be outdated or superseded by additional information. Reading or replaying the story in its archived form does not constitute a republication of the story.
Sarah Dallof Reporting High powered attorney Gloria Allred stands by the side of an Orem woman, accused of not watering her lawn and resisting arrest. Allred is known for representing Amber Frey during Scott Peterson's murder trial, and the family of Nicole Brown Simpson during the O.J. Simpson murder case.
In this case she's not acting as an attorney defending a client, but says she's simply lending support to 70-year-old Betty Perry.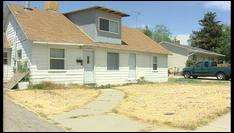 "This ill-conceived action ensures Orem's law enforcement authorities first place in the Guinness Book of World Records for stupidity," Allred said.
The Orem City prosecutor says going after this type of case isn't usual, they've tried similar ones about a dozen times; but Allred is calling the case a "travesty of justice."
With her arm around Betty Perry, Allred comforted the 70-year-old woman then turned her anger to the Orem Police Department.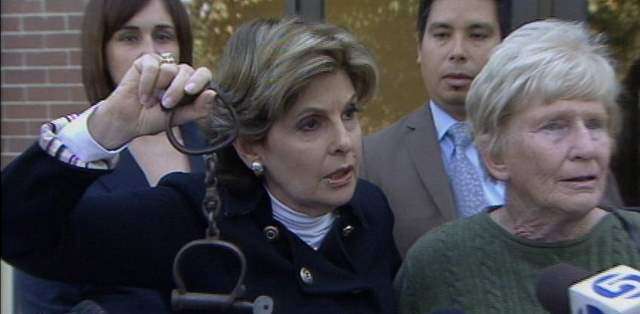 "Today, law enforcement in Orem has enshrined itself as the laughing stock of our country by prosecuting a 70-year-old great-grandmother for allegedly not watering her lawn," Allred said.
Allred, who earlier this week represented the bodyguard of Britney Spears, is giving her expertise to the decidedly less Hollywood case of Perry. Perry is accused of resisting arrest when an Orem police officer cited her for not watering her lawn. As the officer handcuffed her, she slipped, scraping her face and hands.
"I ask the citizens of Orem, how many of you would like to have your great-grandmother taken from her home with bruises and blood and placed in handcuffs for failing to water her lawn?" Allred asked.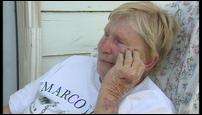 According to a Survey USA poll for KSL Television, 68 percent of people familiar with the case agree with Allred to some extent, saying police treated Perry unfairly.
Fifty-one percent think the Orem City prosecutor shouldn't have pressed charges against Perry.
KSL.com's message boards are packed. One poster says, "Ms. Allred, you've made your celebrity appearance and statement, now it's time to go back to California and make some real money." Others disagree. One poster called Allred's statements "spot on."
Allred says she just wants a resolution to the case.
Allred said, "It's not too late to right a terrible wrong, and this is a terrible wrong that's being done to Betty."
Allred didn't go into detail about how she'd like to see the case resolved. Betty Perry will be back in court Oct. 11. Allred says she may also be back.
×
Photos
Related links
Most recent Utah stories