This archived news story is available only for your personal, non-commercial use. Information in the story may be outdated or superseded by additional information. Reading or replaying the story in its archived form does not constitute a republication of the story.
SALT LAKE CITY -- The LDS church has announced an open house schedule for its new Quetzaltenango Guatemala Temple.
The 136th temple of The Church of Jesus Christ of Latter-day Saints will open to the public Friday, Nov. 11 and will be formally dedicated Sunday, Dec. 11 in three sessions by President Dieter F. Uchtdorf of the church's First Presidency.
The dedicatory sessions will be broadcast to congregations of the church within the temple district.
The Quetzaltenango Guatemala Temple will be the Church's fifth in Central America, and will serve approximately 60,000 Latter-day Saints.
Other LDS temples in Central America are located in:
Guatemala City, Guatemala (1984)
San Jose, Costa Rica (2000)
Panama City, Panama (2008)
San Salvador, El Salvador (2011)
Another temple is under construction in Tegucigalpa, Honduras.
According to the church's website, missionaries arrived in Guatemala in 1947. The first official meeting was held in a rented building in 1948, with 66 people in attendance. By 1956, three small congregations had been established with a membership of about 250.
Membership grew to 10,000 by 1966, and 18 years later, when the Guatemala City Temple was dedicated in 1984, membership had risen to 40,000. By 1998 membership had quadrupled again to 164,000. In 2006, church leaders announced the temple in Quetzaltenango. Today, Guatemala has more than 226,000 church members spread through more than 400 congregations.
In other religion news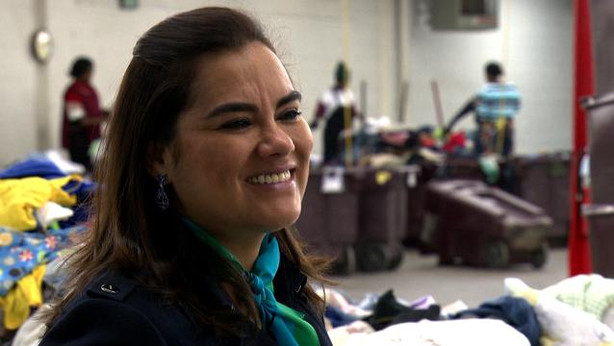 The first lady of Honduras, Rosa Elena Bonilla de Lobo, met with President Thomas S. Monson and President Henry B. Eyring of The Church of Jesus Christ of Latter-day Saints on Tuesday. Mrs. Lobo also toured the church's Humanitarian Center, Temple Square, the Family History Library and the Conference Center. Her visit was in conjunction with a speech she's planning to give this week at Utah Valley University.
American's most famous preacher, Billy Graham, turned 93 this week. He says he keeps up daily Bible reading and prayer time, and has said he hopes to preach a sermon one last time.
As war, the economy and persecution by Muslim extremists push Arab Christians and religious minorities out of the Middle East, the refugees and immigrants are quietly settling in small pockets across the U.S., according to The Associated Press. Religious experts say their growing presence in the U.S. is all about survival as Christians and religious minorities continue to get pushed out of the Holy Land.
×
Photos
Related Links