Estimated read time: 3-4 minutes
This archived news story is available only for your personal, non-commercial use. Information in the story may be outdated or superseded by additional information. Reading or replaying the story in its archived form does not constitute a republication of the story.
TAYLORSVILLE -- There were three players for the "Stars" team that Jazz fans are really interested in. One played sparingly, one was a highlight reel and the other was a cold version of himself.
Enes Kanter only played for about six minutes in the Pro Player Charity Classic, but he made an impact. He wasn't perfect, but he made an impact down low and a bigger show may have been what happened after he left. When Kanter, who played on the "Stars" team, was in game the "Jazz" squad scored only eight points in the first half of the first quarter. They ended the quarter with 26.
If that's the type of defensive presence he can provide, the Jazz look to have the dominant inside presence that they've lacked over the past few years.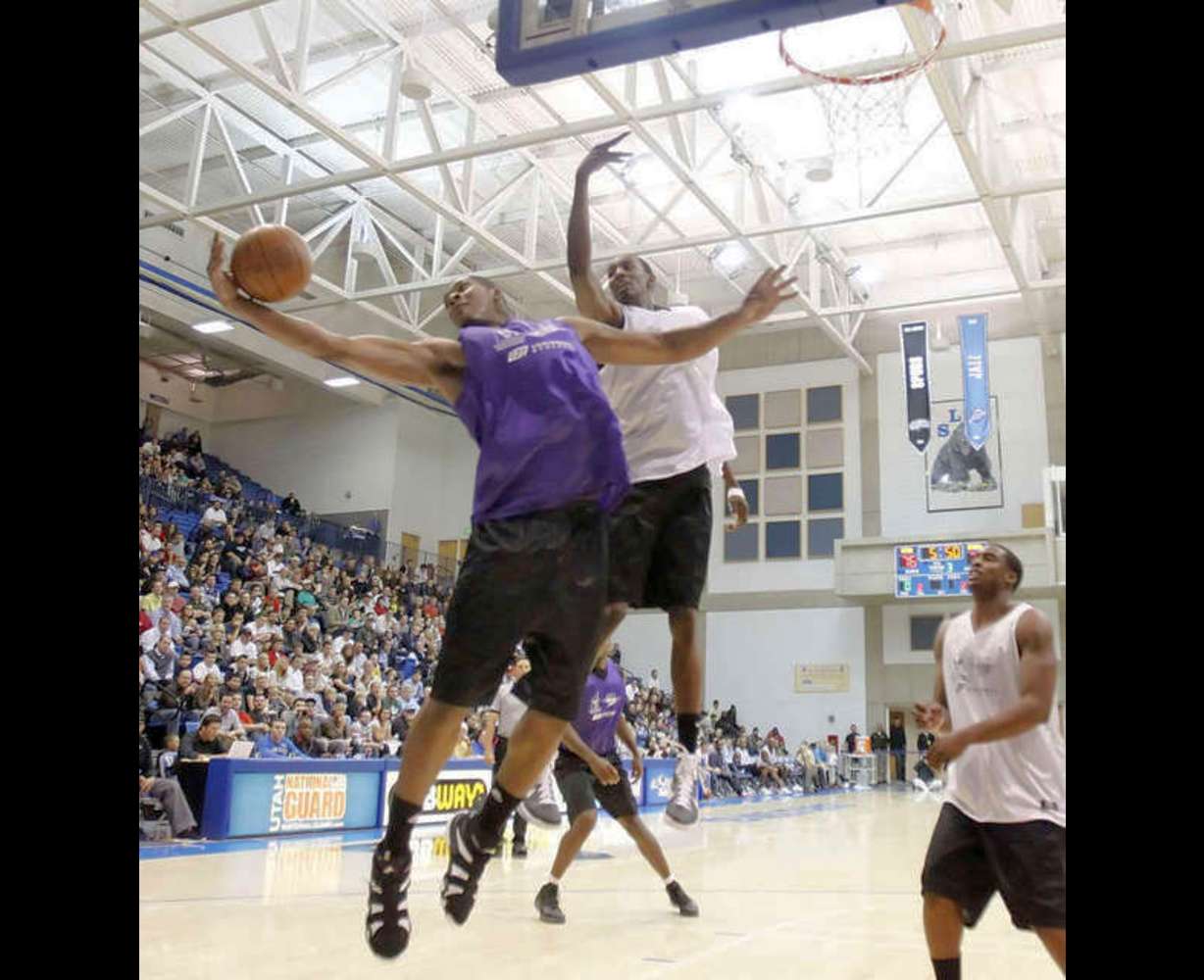 Kanter took a Derrick Favors elbow to the chin, requiring stitches, and ending his night early.
While he was in, he bodied Al Jefferson down low and was in the right position on every defensive play. He made a few low-post moves and got to the line where he converted his free throws.
By the looks of things he isn't going to be real flashy, which fits the Jazz style; he might even get lost a couple times in the season, typical for a rookie, but at the end of the night his stat sheet will be full and he will be productive for a long time.
Another bright "Star" team was second year Jazz player Jeremy Evans.
He is just entertaining.
He jumped out of the gym and sparkled with a handful of "perfect 10" dunks. Evans can rebound as every Jazz fan knows, if he can get a few more pounds on his frame and defend a little better he could be a great support for the team. He is a fan favorite and could be a good player for years to come if he can tweak a few small things.
Jazz fans will get their money worth with a dunk contest between Evans and rookie Alec Burks. There was a lot of excitement for the two young Jazz players that were forced to the other side.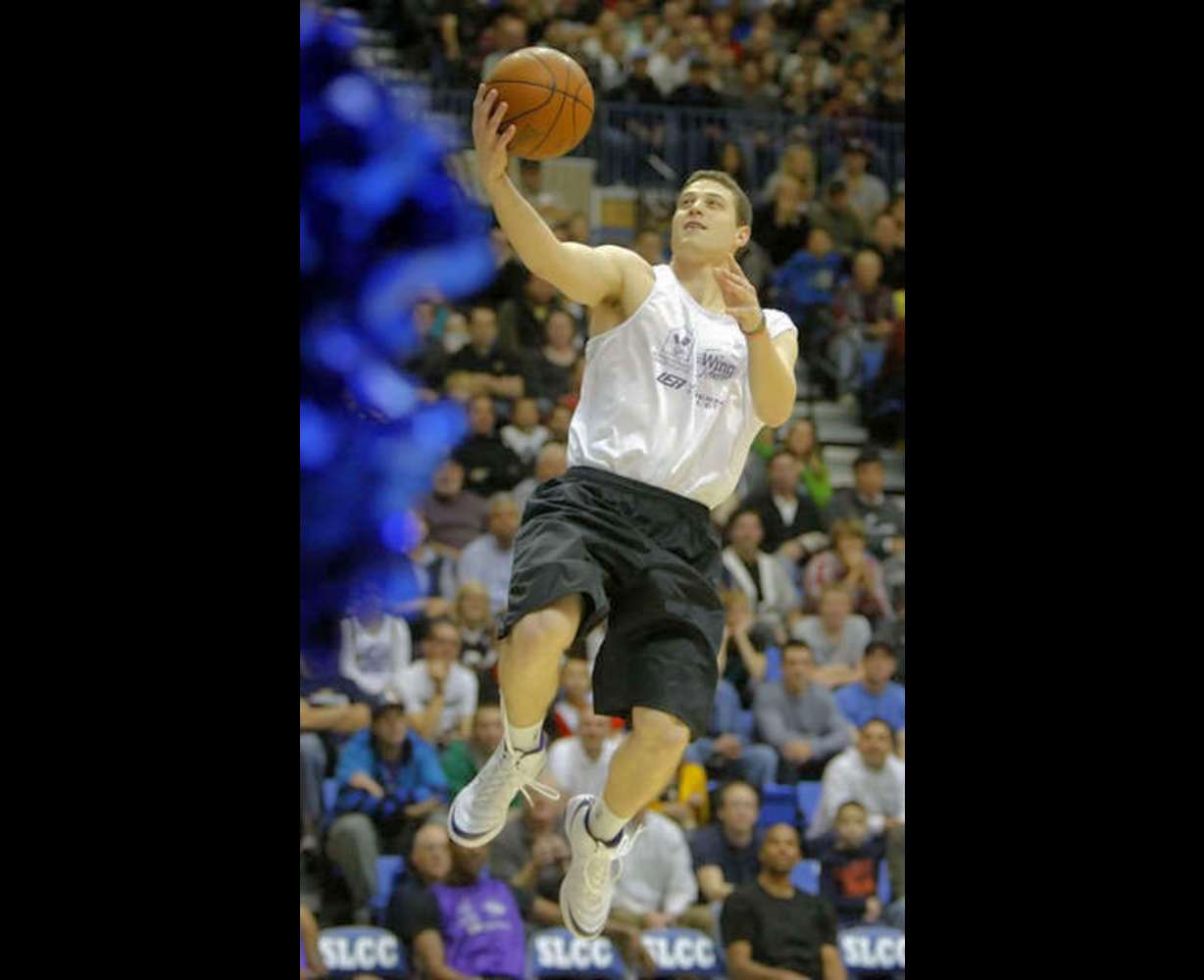 The two other players that had a bit of local flair were Jimmer Fredette and for Jazzman Wesley Matthews.
Jimmer performed well in the game despite an off night and proved he will and can get to the rim and was open for his shots. Even when he was guarded by the longer and more athletic Alec Burks he was able to get to the hoop and get the ball up around the "bigs."
The big knock on Jimmer was his defense, but in a game with no defense he held his ground as well as anyone did. He didn't defend the great players in the league, but he stayed with a slippery Ronnie Price and didn't get outmuscled by Burks or Devin Harris.
Matthews was solid. He was what every Jazz fan remembers him as quick, smart and just a basketball player. He passed the ball nearly perfectly, including a beautiful alley-oop to Evans. He played enough defense in this pseudo all-star game. He made a couple of big plays, but he supported his teammates and didn't try to do too much. He was exactly what Jazz fans missed when he played.
The future is bright for young Jazz players and former locals that will go on to shine elsewhere.
Email: onlinesports@ksl.com
×
Related stories
Most recent Sports stories