Estimated read time: 2-3 minutes
This archived news story is available only for your personal, non-commercial use. Information in the story may be outdated or superseded by additional information. Reading or replaying the story in its archived form does not constitute a republication of the story.
LAYTON — Like many people, Natalie Winquist has a blog and likes to post pictures online.
But she never expected to see her family photo in a store display.
"There's something that bugs me about somebody benefiting from our family's photo that was kind of meant for family and friends only."
The worst thing is it could happen to anybody thanks to the Internet and advancing technology.
Winquist found out about the picture through Facebook. Her friends were shopping at the IKEA in Draper last week when they recognized the family in a picture frame display. They snapped a picture and posted it on her Facebook page.
The problem is the family never gave anyone permission to use it.
---
To me it's no different than walking in to a store, taking a candy bar, and walking out. You're stealing somebody else's work.
–Ryan Thompson
---
The photo was posted on Winquist's blog several years ago. "I never in a million years thought somebody would just take it and use it for whatever they saw fit," she said.
She decided to see the display for herself. "I wasn't very happy about it, just because I'd like to feel, as if I would have to give my permission," she said.
She spoke with IKEA employees, who agreed to take it down. Their only explanation was that they get their photos from a stock photography company.
The photographer who took the picture said she did not have the family sign any kind of waiver and did not give permission to IKEA to use the photo.
Part of the problem is it's really easy to find whatever you want on the Internet. So if someone decides they want be dishonest, all they have to do is right-click and save.
Ryan Thompson of RLT Photography did not take the picture in question, but he says he's seen his images hijacked several times before.
"To me it's no different than walking in to a store, taking a candy bar, and walking out. You're stealing somebody else's work," he said.
Today's technology is making the practice more common, but there are ways to protect images, like adding a digital watermark or making them right-click protected.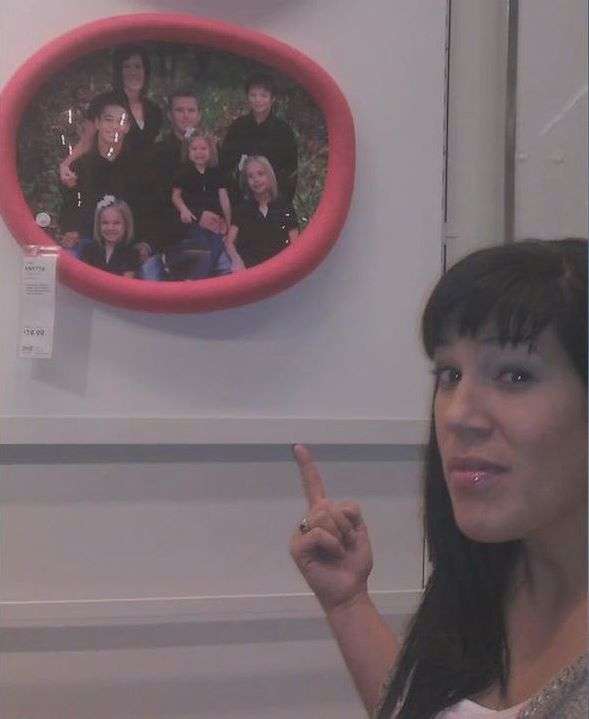 But he says the easiest way to prevent someone from using an image without permission is to keep it low- resolution, so that when they try to print it, it looks horrible.
Natalie says she has learned a lesson and will be more careful about what she posts online.
"Maybe I'm just naïve and don't understand that when I do put it on the Internet, it's there for anybody. But I guess I never imagined it being used in that context," she said.
A call was made to IKEA's corporate office for comment, but the call was not returned.
Unfortunately if a picture is used without permission, unless an attorney is involved, the only thing one can do is ask the person using it to stop.
Email: manderson@ksl.com
×
Photos
Most recent Utah stories