Estimated read time: 2-3 minutes
This archived news story is available only for your personal, non-commercial use. Information in the story may be outdated or superseded by additional information. Reading or replaying the story in its archived form does not constitute a republication of the story.
LAYTON - Officers with the Weber-Morgan Narcotics Strike Force arrested a guard at the Utah State Prison, for dealing heroin.
The arrest did not happen at the prison, but investigators are looking into whether Jacob Olson, 23, took any drugs to work.
"He's telling us he didn't have any drug involvement at work, but he is a heroin addict. So how credible is he?" said Lt. Darin Parke, Strike Force Commander.
Officers made the arrest Tuesday evening, in a parking lot, north of the Layton Hills Mall. Olson admitted to them, he was a regular heroin user.
Officers have had Olson on their radar for the past few weeks, after getting information Olson was dealing the drug. They watched Olson and another man, Casey Archer, 22, engage in what appeared to be a drug deal.
"They both confessed they had just made a drug deal and they had heroin in their possession," Parke said.
He says, between the two men, they had 20 balloons of heroin and one balloon of cocaine, worth about $400. After Olson's arrest, officers became even more concerned, because of Olson's job. The Department of Corrections hired Olson in March. He's been working at the prison for the past four months.
"That's always a concern in Department of Corrections, that inmates are obtaining heroin or other drugs," Parke said.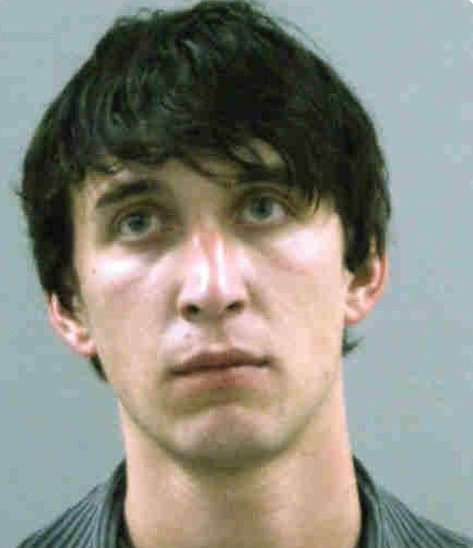 In a statement, Stephen Gehrke, spokesman for the Department of Corrections said,
"We can confirm that this individual is a new Department of Corrections employee who had worked briefly as an officer at the Utah State Prison. The allegations are very serious, and the department will treat them as such. For any further details, I'll need to refer you to the agency leading the investigation. These type of actions should in no way serve as a reflection on what is otherwise a staff of hard-working individuals performing difficult jobs in a difficult environment." Parke says, the case highlights the bigger problem of heroin, which has quickly become the drug of choice in Utah.
"Heroin addiction is a pretty nasty thing," Parke said.
He says, the demand for heroin is higher than any other drug, surpassing methamphetamine and prescription medications.
"Heroin abuse is growing all over, especially the Salt Lake, Ogden, metropolitan area," Parke said. Authorities say, heroin use has grown exponentially in the past few years.
Parke says, heroin production in Mexico has increased more than 300 percent in the past few years, making it easier to get and cheaper than prescription drugs, with the same effect.
"You combine those two elements of availability and demand and heroin has just gone crazy," Parke said.
Olson's status as a prison guard is still pending due to normal procedures, but police say there will likely be a determination as to whether he will be placed on administrative leave or some other action will be taken prior to his next scheduled shift.
Email: syi@ksl.com
×
Photos
Related links
Related stories