Estimated read time: 2-3 minutes
This archived news story is available only for your personal, non-commercial use. Information in the story may be outdated or superseded by additional information. Reading or replaying the story in its archived form does not constitute a republication of the story.
Gene Kennedy Reporting The fire on Antelope Island was intentionally set, and not everyone's happy about it.
Some say if the valley looks smoky, why have a controlled burn anywhere? Wildland officials on Antelope Island defended their actions. They say the burn is necessary, and they couldn't have waited any longer.
The Great Salt Lake has 10 islands, and Antelope is the largest. Campers enjoy its beaches and scenic views, but you'll also find cheatgrass on the island. Cheatgrass is a plant that's like gasoline during a wildfire. Crews are burning it off in sections to prevent large fires in the future. Steven Bates, Division of Parks and Recreation, says, "We can contain the fire within an area of the island rather than let it burn the entire island."
Antelope Island is 28,000 acres. Crews are burning 3,500 acres, and they planned this more than a year ago. But as it burned overnight, the skies were already smoke-filled.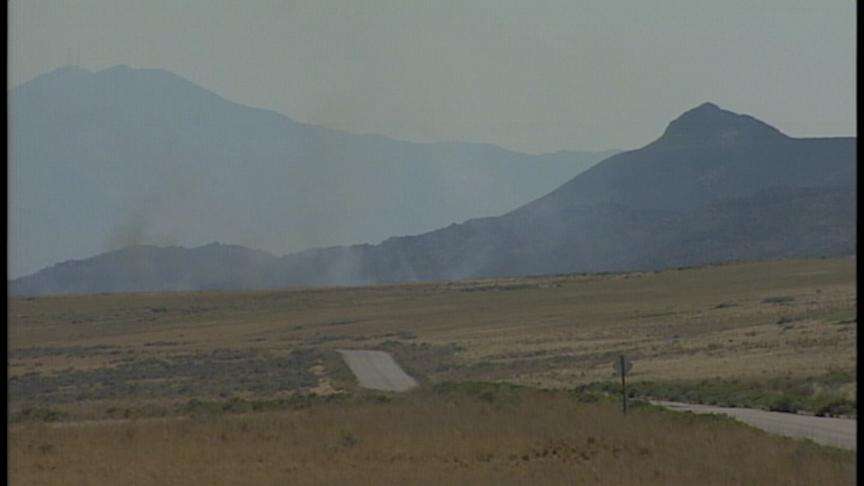 As a satellite photo shows, smoke has been blowing into the Wasatch Front from fires in northern California and northwest Idaho.
Dr. Brian Moench, Utah Physicians for a Healthy Environment, says, "We certainly think there has to be some other opportunities this fall when the baseline air quality is gonna be better than it is today."
Wildland officials beg to differ. Bates says, "We have a narrow window now when we can burn, and the cheatgrass starts germinating. After that we've lost our opportunity for a year."
And despite all this haze, our air quality is considered "moderate," which is good enough to burn, according to Bob Dalley with the Division of Air Quality. He says, "We're not in an unhealthy situation based on the national health standards, so they were fully authorized to go ahead and proceed."
But Moench feels the standards for healthy air are too loose. "Designating the air "healthy," "poor," "moderate," has less to do with medical data about the impact on people than it does with politics," he says.
Air quality officials say they don't want to get into a debate over whether standards are too loose.
They say it's their job to enforce the laws that are on the books now.
×
Most recent Utah stories