This archived news story is available only for your personal, non-commercial use. Information in the story may be outdated or superseded by additional information. Reading or replaying the story in its archived form does not constitute a republication of the story.
PUYALLUP, Wash. — Chuck Cox believes a conclusion to the mystery surrounding his daughter's disappearance is coming, including an arrest and the discovery of his daughter.
---
(Steve) has an issue and needs to deal with it and hopefully he can get the help he needs but I don't really want him living here.
–Brian Aakre
---
"I think it's coming close, it feels like it's coming close," Cox said Saturday outside his home in Puyallup, Wash.
He also believes that the downfall of Steven Powell, Susan Cox Powell's father-in-law, was brought upon by himself after he talked about an alleged attraction between himself and Powell and because of his efforts to release her childhood diary.
"It was a big mistake on his part, he should have never gone there. And the journals turned out to be his downfall. Because of the journals, they were able to do the warrant on his house, and I consider that really good police work," Chuck Cox said.
Chuck Cox on Saturday reflected on what has been a busy week of activity linked directly to his daughter's case, and events that have happened because of the investigation into her disappearance.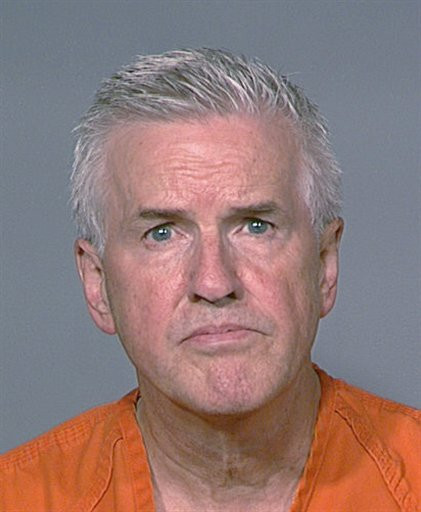 Friday, Steven Powell made his first appearance in court after being arrested on multiple counts of voyeurism and child porn charges.
That hearing was one of three in Pierce County Superior Court Friday involving Powell, his son, Josh Powell, and Cox.
A judge also ruled Friday that the Powells cannot release Susan Cox Powell's childhood diaries to the public. A third hearing was held for a petition filed by Chuck and Judy Cox for custody of their grandsons, Josh and Susan's two children.
Also Friday, a week-and-a-half search in the central west desert of Utah for clues into Susan's disappearance came to a close.
Steven Powell remained in the Pierce County Jail Saturday on $200,000 cash only bail. If he posts bail, he won't have a job to go back to. Powell has been fired by the Washington Department of Corrections. He was employed as a delivery driver who took furniture made by inmates to local schools.
Saturday, Chuck Cox said he felt vindicated by Powell's arrest.
"With his arrest and the the things that have now come out, I feel definitely vindicated. And his attacking my daughter's character, we now see clearly in context why he was doing that, at least I do" he said.
Cox said if his daughter's journals were so important, police should have them.
"That backfired on them too," Cox said.
Susan Powell has been missing since December of 2009. Her two young songs, ages 4 and 6, who had been with their father, Josh Powell, since she disappeared, have been in state protective custody following Steven Powell's arrest and the petition filed by Chuck and Judy Cox for custody.
---
His attacking my daughter's character, we now see clearly in context why he was doing that.
–Chuck Cox
---
In the Powells' neighborhood Saturday, Josh Powell declined to speak to reporters. Some of his neighbors, however, said in light of Steven Powell's arrest, they weren't excited for him to return to the area.
"Yeah, it's disturbing. He has an issue he needs to deal with it. Hopefully he gets the help he needs. But I really don't want him living here, hate to say that," said neighbor Brian Akare.
There are several court hearings scheduled in October concerning Steven Powell's criminal case and the custody of Susan Powell's children. Steven Powell is due back in court Oct. 11.
Cox and Josh Powell will be back in court next week for the custody proceedings.
Email:preavy@ksl.com,Email:
×
Related Stories