Estimated read time: 3-4 minutes
This archived news story is available only for your personal, non-commercial use. Information in the story may be outdated or superseded by additional information. Reading or replaying the story in its archived form does not constitute a republication of the story.
Courtney Orton Reporting A chemical leak early this morning at a water treatment plant in Parley's Canyon had authorities worried it would contaminate part of the city's water supply.
Health officials are advising folks to stay out of Parley's Creek, a stream that feeds into several parks, until next Tuesday.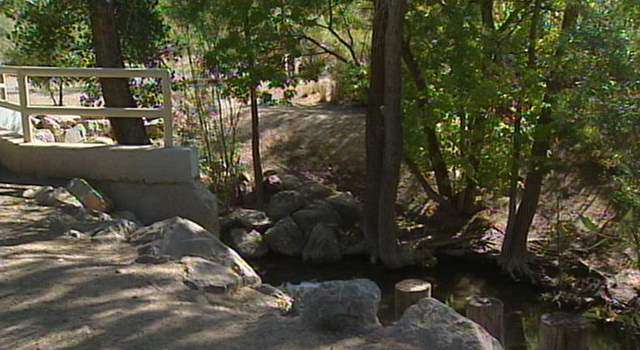 The health department says the warnings are just a precaution, but the advisory will go through Labor Day for Tanner Park, Sugar House Park, Hidden Hollow and the Jordan River.
There are high fluoride levels up near the plant where the spill happened, but so far the PH levels here at Tanner Park are neutral.
"Most of the material was contained in a pond just below the treatment plant that we're pumping out and treating that, but there's a little residual that may have migrated downstream. In order to address that we're going to release some water out of the dam to help dilute and flush that through the system," explained Jeff Niermeyer of the Salt Lake City Department of Public Utilities.
Authorities aren't sure why hydrofluosilicic acid leaked out of the Mountain Dell Water Treatment Plant and into Parley's Creek, but hazmat teams immediately blocked off the stream.
Concerned that PH levels would become dangerously high, they used a backhoe to dump rock and dirt into the creek for a dam.
"It's in the stream, and as long as there aren't people and animals in the stream there's no danger at all. If they did get in the water it would be basically an irritant to their skin," Travis Hanberg of the Unified Fire Authority explained.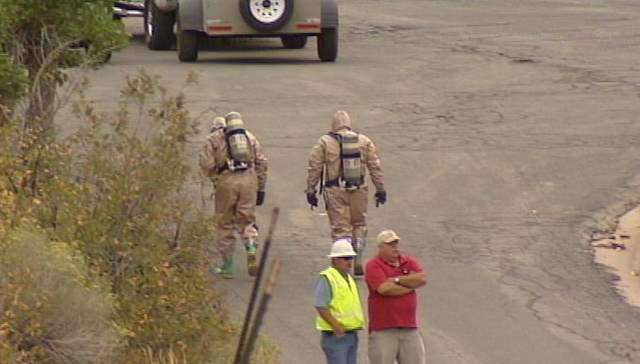 Hydrofluosilicic acid is used for water fluoridation, but in a concentrated form, it's corrosive, highly toxic and highly flammable. It can cause severe irritation to the eyes and skin if touched and can also cause burns to the nose and throat if inhaled.
That's why firefighters warned pet owners at Tanner Park to keep their pets away from the water.
"He just said, 'You know, you can walk down there if you want,' but, he said, 'that's a lot of chemical in the water.' So I'll take her somewhere else today and we'll come back tomorrow," dog owner Kelly Houston explained.
Sandra Barnes, also a dog owner, said, "Maybe whiter teeth, which wouldn't hurt her at all, but I might just go ahead and keep her on a leash just to be on the safe side. I mean a lot of animals are a lot more sensitive to lower levels of things than humans are."
Crews will continue to monitor the chemical levels through the evening. The water treatment plant is also going to conduct its own investigation as to why this chemical leaked in the first place.
Oddly enough this is the second time this summer people have been asked to keep their pets out of Parley's Creek. The first was when more than 400 cutthroat trout mysteriously died. Wildlife officials now say they believe chlorine killed those fish. They haven't been able to trace the source of the chlorine.
×
Most recent Utah stories