Estimated read time: 4-5 minutes
This archived news story is available only for your personal, non-commercial use. Information in the story may be outdated or superseded by additional information. Reading or replaying the story in its archived form does not constitute a republication of the story.
Alex Cabrero ReportingThe news that the mining communities of Emery and Carbon counties did not want to hear finally came Friday night: The search for six men trapped in the Crandall Canyon Mine is over, for now.
Colin King, an attorney representing the families, said, "It's a bad day and it's the end of a line that we feared against and hoped against, but it's happened. I think this means MSHA has concluded the miners are dead."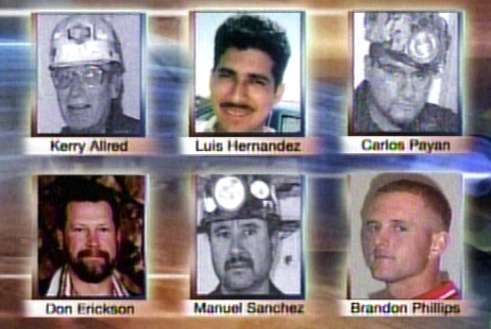 All rescue efforts at the mine are now finished and it's likely a recovery mission won't happen. The news has brought a shift in mood in Carbon and Emery counties. All along the work has been called a rescue operation. Everyone hoped the six miners would be found alive.
The robot sent down the fourth hole saw mud and debris. Because of that, the rescue operation is over.
"We basically told the families that at this point in time, we've run out of options," an MSHA spokesman said.

MSHA has stopped all rescue efforts at the Crandall Canyon mine, meaning any hope the families had of seeing their loved ones alive again, is now gone.
The next question families had regarded the possibility of a recovery mission sometime in the future or even the possibility of another drill hole some day. MSHA says right now, it's just not sure.
"We just don't know where else we could put a hole to get any other information," the MSHA spokesman told reporters.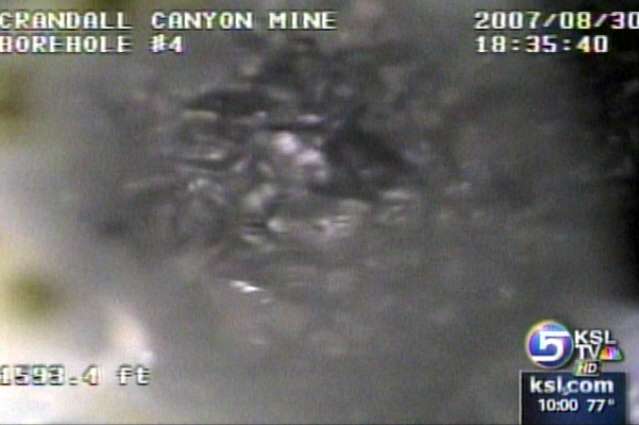 The robot was kind of everyone's last hope; but because of all the water, mud and debris it encountered, as well as the deteriorating conditions, MSHA says it was obvious no one could be alive down there.
"It's a hard and bitter pill for our families to swallow, and there were quite a few tears in there today," King said.
It certainly wasn't what the families wanted to hear as they gathered for their daily briefing, but their attorney says he believes everyone knew this tough day was coming.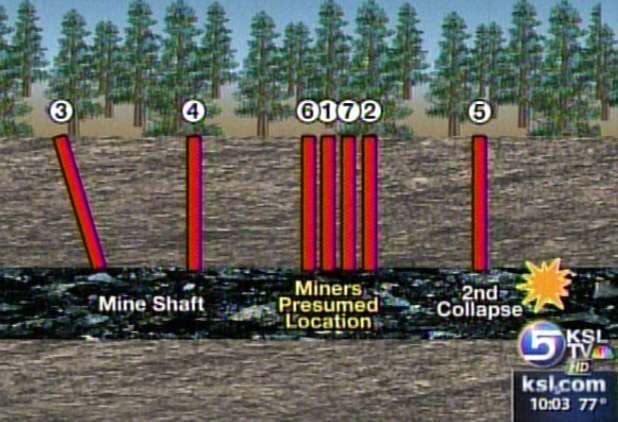 "It's a bad day and it's the end of a line that we feared against and hoped against, but it's happened. And I think these people are gonna have to turn a corner now and move on," King said.
The families were also told there will be no more briefings from MSHA, since there will be nothing more to report.
The investigation of the original cave-in will begin Tuesday.
The six miners trapped in the mine since August 6 are Kerry Allred, Luis Hernandez, Carlos Payan, Don Erickson, Manuel Sanchez and Brandon Phillips. Most of them, if not all, have families. You have heard from many of their relatives on our newscasts. At least one miner is a grandfather.
Some of them have worked in the coal mining industry for years. Phillips had worked at Crandall Canyon Mine for less than a month before the first collapse.
Three men who tried to reach the six trapped miners died in a second collapse on August 16. They were Dale Black, Gary Jensen and Brandon Kimber.
---
Timeline of what has taken place during the last 26 days A mine collapse August 6th trapped six miners in the Crandall Canyon Mine.
The next day another bump temporarily shut down rescue efforts. Crews began drilling the first borehole. The first drill hole reached the mine August 9th. There was no response to a listening device sent down the hole. Oxygen readings were low.
August 16 a second collapse inside the mine killed three rescue workers and injured six. All rescue operations were suspended.
A sixth borehole broke into the mine August 25, finding nothing. Owner Bob Murray said he was closing the Tower Mine outside Price.
On the 29th crews tried to lower a robot into a previously drilled hole, but it got stuck 10 feet from the mine shaft.
August 30, crews finished drilling a seventh hole and found no signs of life.
August 31 MSHA announced the end of the search and rescue operations.
We have mapped out, approximately, where officials believed the trapped miners are. You can see how close the seven boreholes came to the target areas and where the second collapse, which killed rescue workers, took place. That collapse shut down all rescue efforts within the mine.
Several Utah lawmakers are planning to attend a hearing in Washington on Wednesday, September 5. Congress will question representatives from MSHA about what happened at Crandall Canyon mine.
×
Related links
Most recent Utah stories