Estimated read time: 1-2 minutes
This archived news story is available only for your personal, non-commercial use. Information in the story may be outdated or superseded by additional information. Reading or replaying the story in its archived form does not constitute a republication of the story.
Ashley Hayes ReportingThe couple accused of kidnapping 5-year-old Jasmine Spens from her grandmother's home on Friday made their initial court appearance today.
Julia Wheelwright and Donald Watters appeared in front of a Weber County judge via video. The two are charged with kidnapping, burglary, aggravated assault and reckless endangerment.
Julia Wheelwright is the young girl's mother and Donald Watters is Wheelwright's boyfriend.
Deputies say the pair pushed their way into Jasmine Spens' home, where she is living with her legal guardian, her grandmother.
Jasmine's grandmother, Dana Spens, said once Wheelwright and Watters made their way inside her home, they started beating her. Dana said, "She started hitting me in the front hallway, so I yelled at Jasmine, I said, 'Run, Jasmine, run.'"
Dana Spens told Eyewitness News Wheelwright grabbed Jasmine and took off. Authorities issued an Amber Alert.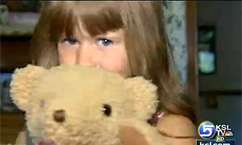 The couple left Jasmine with an acquaintance in Wyoming then drove back to Utah. Police picked them up after someone recognized them from the Amber Alert on Saturday.
Jasmine appeared unharmed and was reunited with her grandparents. A party was held in her honor. "There were my friends and all of my cousins," she said. "They missed me!"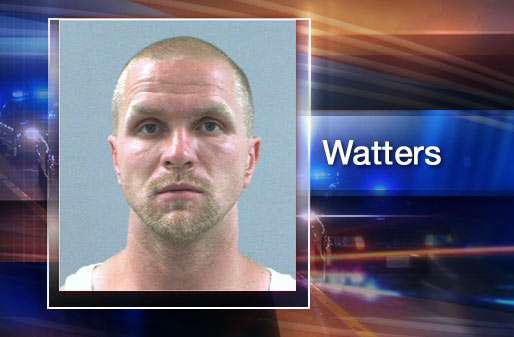 Jasmine hasn't said a lot about what happened when her mother and her mother's boyfriend kidnapped her and left her in Wyoming.
Dana Spens feels Jasmine's sense of security has been threatened, and the little girl is acting nervous.
Dana says it was a scary weekend, especially when police found Wheelwright and Watters without Jasmine.
Jasmine is staying close to family and attending counseling. She starts school tomorrow.
Wheelwright and Watters are being held at the Weber County Jail without bail.
×
Related links
Most recent Utah stories